Boot incident: LHC to hear Vawda's disqualification case today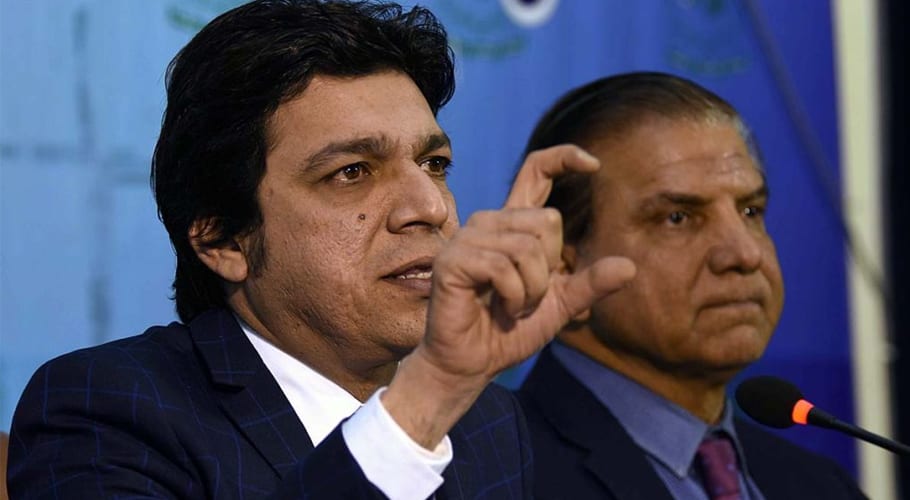 LAHORE: The Lahore High Court will hear a petition over the disqualification of the Federal Minister for Water Resources Faisal Vawda Faisal Vawda today.
Aman Taraqqi Party Chairman Faiq Shah's counsel Advocate Mian Asif had lodged a petition to disqualify Faisal Vawda for leveling an accusation against the opposition leader and using a boot to ridicule opposition on national television.
According to the complainant, Vawda's act had tarnished the national institutions ' reputation.
He claimed that Vawda conspired against the institutions and that under Section 62(1)(f) of Pakistan's Constitution he could not remain part of the parliament. Article 62(1)(f) allows for the qualification of the legislative member and applies to the words ' Sadiq ' and ' Ameen. '
The applicant appealed with the court to disqualify the federal minister and requested the creation of a commission of judicial inquiry over the matter.
Earlier on 17th January, a petition was filed against Vawda for bringing boot in a talk show in the sessions court.
Session court judge Saifullah, in this regard, conducted the hearing of the plea in which he remarked that Vawda should know that a case has been lodged against him.
Read more: Vawda should resign over bringing boot to TV show: Aurangzeb
The judge notified that a local lawyer filed a petition to lodge a case against Vawda.
According to the petitioner, Vawda insulted the national institutions by lifting boot during a talk show.