Bollywood actress Kangana Ranaut's office demolished in Mumbai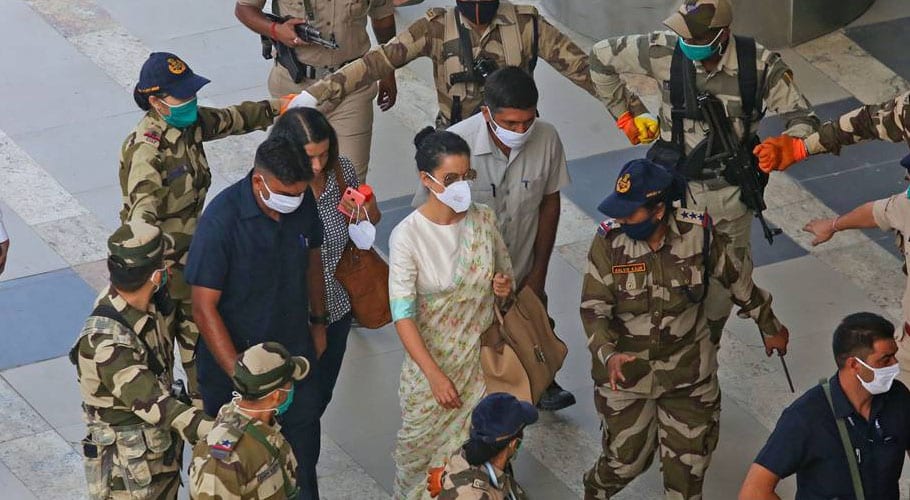 MUMBAI: Bollywood actress Kangana Ranaut's office has been razed in Mumbai despite the Indian court's order halting the demolition.
Ranaut had earlier approached the court after the challenging the notice issued by the Mumbai civic body for 'illegal construction' at her office and had sought a stay on the demolition process.
They have broken Manikarnika Office
But, not my courage.

Uddhav Mumbai is watching you, entire India is watching you.

#DeathOfDemocracy pic.twitter.com/Elc7JTiCY8

— Kangana Ranaut (@Kanganaoffical7) September 9, 2020
The civic team had served her notice over alleged illegal structures at her office.  The development comes in the wake of a spat between Ranaut and Shiv Sena leader Sanjay Raut after the actress had earlier compared Mumbai to Pakistan-occupied-Kashmir (PoK).
In a tweet, Ranaut said, "Sanjay Raut Shiv Sena leader has given me an open threat and asked me not to come back to Mumbai after Aazadi graffitis in Mumbai streets and now open threats, why Mumbai is feeling like Pakistan occupied Kashmir?"