Bismah had previous failed marriages, provoked my son: Gulnaz Bibi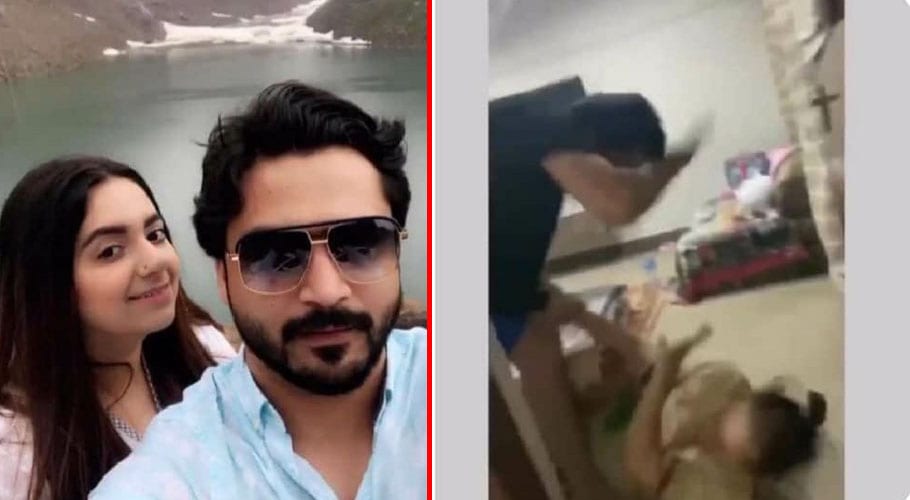 RAWALPINDI: A woman who was severely thrashed by her son

has revealed he was provoked by his wife who wants to acquire the family's property.
Speaking to MM News, Gulnaz Bibi said:
"My daughter-in-law, Bismah Khatun is used to quarreling at home every day. Due to the irritable nature of Bismah her previous three marriages have failed, after which she has married my son Arsalan".
The woman said that all the allegations leveled by Bismah were false, adding that her daughter-in-law was behind the incident. She further told that her daughter-in-law Bismah was not pregnant and it was not possible to have had a miscarriage. 
Earlier, Bismah had claimed that she was six months pregnant and her mother-in-law had tortured her a few days ago, while her husband Arsalan was in a state of intoxication when he attacked his mother.
"Bismah keeps inciting my son against me and the allegation of Bismah torturing her son's sensitive organs is completely baseless," Gulnaz Bibi told MM News.
She said that Bismah had left their home disgruntled after marriage to Arsalan and had once gone to the United States, however, even after returning, her habits did not change.
She said her son was obedient but he was instigated by his wife, making his frustrated and provoking him to get angry at her. She said Bismah was responsible for the incident that occurred last night.
She further that allegations of hitting her minor grand-daughter are completely baseless, adding that Bismah took no household responsibilities.
She also said her son and daughter-in-law threw her out of the home and took valuables including jewelry and cash from their home. Both husband and wife have fled from the house and police is not making efforts to arrest them.
However, Rawalpindi CPO Muhammad Ahsan Younis has taken notice of the incident of the torture on a woman by her son and daughter-in-law. The police officer has ordered to lodge a case and arrest the culprit in accordance with the law.
تھانہ صادق آباد کے علاقے میں خاتون گلناز بی بی پر بیٹے اور بہو کے تشدد کا معاملہ، سی پی او محمد احسن یونس کا نوٹس۔

فوری طور پر مقدمہ درج کرنے اور ملزمان کو گرفتار کرنے کا حکم۔

والدہ پر تشدد کرنے والے بیٹے ارسلان اور اسکی بیوی کے خلاف مقدمہ درج کر لیا گیا۔

— Rawalpindi Police (@RwpPolice) July 21, 2020