Bilawal announces to hold rally in Karachi on Oct 18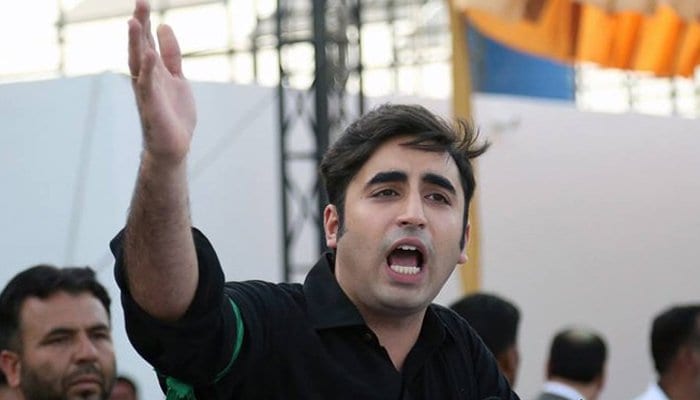 LARKANA: Pakistan Peoples Party (PPP) Chairman Bilawal Bhutto Zardari has announced to hold a public gathering in Karachi on October 18.
Addressing a public gathering in connection with a by-election for PS-11, the PPP leader said that the party will hold a public gathering in Karachi on October 18 against inflation and worst economic policies of the government.
Bilawal said that the PPP government had introduced BISP and enhanced 100 percent pension during their tenure despite facing an economic crisis.. He said then-President Asif Zardari didn't put burden on masses and figured out the situation brilliantly.
He reiterated that PPP will never accept any conspiracy against Karachi, the capital of Sindh.
"PPP will not allow to occupy the capital of Sindh province," said Bilawal. The PPP leader also chanted slogans during his address at the public rally.
The by-polls for PS-11 provincial assembly seat will be held on October 17. 
The PPP chairman also criticised the Pakistan Tehreek-e-Insaf (PTI) led government, saying that the 'puppet' government should be sent home or should step down before the end of the year.
He further said that the 'selected' government did not come into power on the basis people's mandate, adding that the current government has made people jobless within a year. He asked participants of the rally if they will support him in the campaign against the government.
Regarding the anti-government march by Jamiat Ulema-e-Islam (JUI-F), the PPP chairman said that he is lending political and moral support to Maulana Fazlur Rehman.