Biden informs Israeli PM he expects 'major de-escalation' in Gaza violence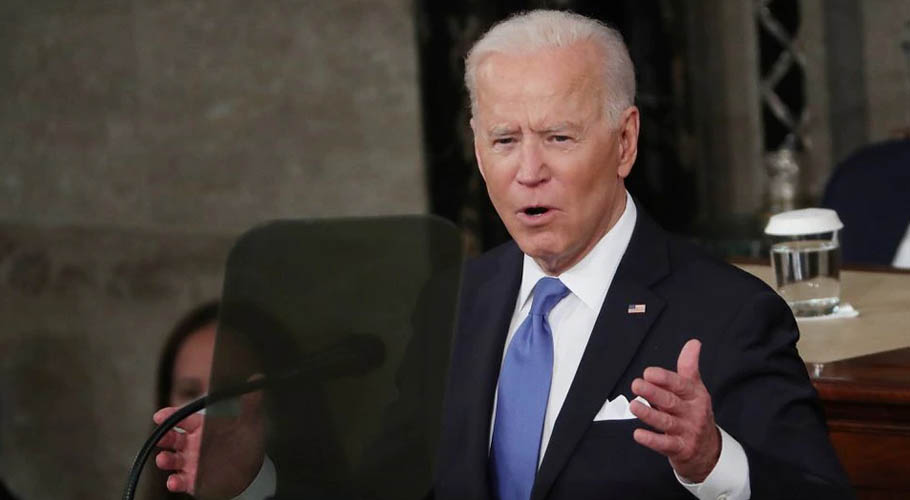 WASHINGTON: Amid intense efforts to reach a ceasefire, United States President Joe Biden informed Israel's Prime Minister Benjamin Netanyahu on a phone call that he expects "significant de-escalation" today in the violence with the Palestinians.
The president conveyed to the prime minister that he expected a significant de-escalation today on the path to a ceasefire," the White House said after a fourth phone call in a little over a week.
Earlier, White House principal deputy press secretary Karine Jean-Pierre said, "We have had over 60 calls, from the president on down, with senior leaders in Israel, the Palestinian Authority and other leaders in the region."
"Joe Biden has done this for a long time, for decades, he believes this is the approach we require to be taking. He wants to ensure we end the violence and the suffering we have seen for the Palestinian and Israeli people," Jean-Pierre added. When pressed for more details of the call, Jean-Pierre said she would let the formal readout "speak for itself."
Biden, who is slated to address the nation's newest Coast Guard officers on Wednesday, told Netanyahu earlier in the week that the U.S. supported a cease-fire amid a call from 28 Democratic senators for an immediate end to the violence.
"The President reiterated his firm support for Israel's right to defend itself against indiscriminate rocket attacks. Biden welcomed efforts to address intercommunal violence and to bring calm to Jerusalem," according to a White House readout of that call.
Israeli fighter jets continued to pummel the Gaza Strip on Wednesday, flattening residential buildings and raising the death toll to at least 227. The health ministry of Gaza said the dead included 64 children and 38 women.
Meanwhile, the United States has sharply criticized Turkish President Recep Tayyip Erdogan for what it called "anti-Semitic" remarks amid his denunciations of Israel's strikes in Gaza.
"The United States strongly condemns President Erdogan's recent anti-Semitic comments regarding the Jewish people and finds them reprehensible," State Department spokesman Ned Price said in a statement.
"We urge President Erdogan and other Turkish leaders to refrain from incendiary remarks, which could incite further violence," he said.
Erdogan has championed the Palestinian cause during his 18-year rule even though Turkey remains one of the few Muslim-majority nations with relations with Israel. He has accused Israel of "terrorism" against the Palestinians and recently said, "It is in their nature."
"They are murderers, to the point that they kill children who are five or six years old. They only are satisfied by sucking their blood," he said.
Erdogan also lashed out at US President Joe Biden for his diplomatic support to Israel, saying the US leader has "bloody hands." The latest episodes are likely to sour further the relationship between Turkey and the United States.
Biden took office vowing a harder line on Erdogan, whom he has described as an autocrat, and last month took the landmark step of recognizing the mass killings of Armenians by the waning Ottoman Empire in 1915-17 as genocide. Biden and Erdogan nonetheless had agreed to hold the first meeting on the sidelines of a NATO summit in Brussels next month.