Bahrain PM Prince Khalifa bin Salman dies at age 84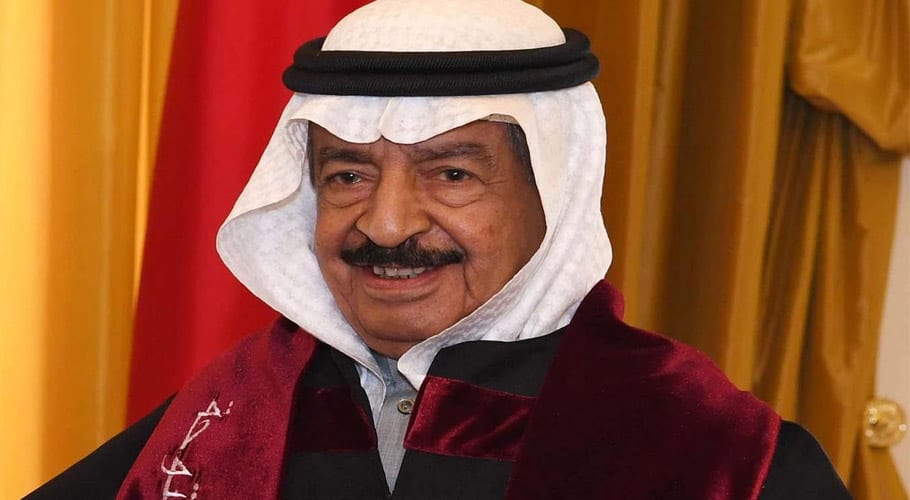 BAHRAIN: Bahrain's Prime Minister Sheikh Khalifa bin Salman al-Khalifa has passed away after a brief illness on Wednesday. He was 84.
According to media reports, the longest-serving premier was being treated at a Mayo Clinic hospital in the United States.
A Bahrain News Agency said, "The Royal Court mourns His Royal Highness… who passed away this morning at Mayo Clinic Hospital in the United States of America.
The agency in the statement said that the country would enter a week of official mourning. The burial ceremony will be held in Bahrain once the body is taken to the country. A limited number of relatives will attend the ceremony to prevent the spread of COVID-19.
All government activities have been suspended for three days starting from Thursday while flags will be flown at half-mast and government ministries and departments.
Prince Khalifa was born into the Al Khalifa dynasty that for more than two centuries has ruled Bahrain, an island in the Persian Gulf whose name in Arabic means the "two seas."
The son of Bahrain's former ruler, Sheikh Salman bin Hamad Al Khalifa who ruled from 1942 to 1961, the prince learned governance at his father's side as the island remained a British protectorate.
Prince Khalifa's brother, Sheikh Isa bin Salman Al Khalifa, took power in 1961 and served as monarch when Bahrain gained its independence from Britain in 1971.
Under an informal arrangement, Sheikh Isa handled the island's diplomacy and ceremonial duties while Prince Khalifa ran the government and economy.