Azadi March wasn't an alliance of opposition parties, says Kaira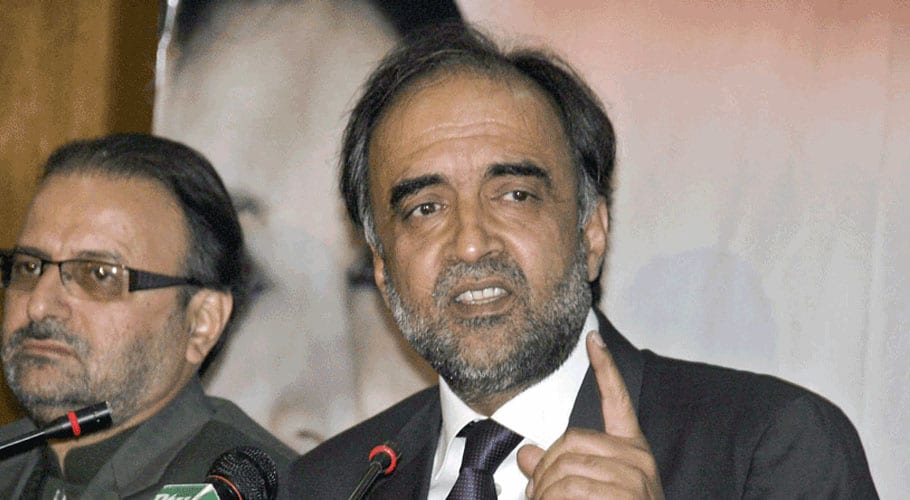 KARACHI: Pakistan Peoples Party (PPP) leader Qamar Zaman Kaira said that anti-government Azadi March was not an alliance of opposition parties. It was an initiative of Jamiat Ulema Islam-Fazl chief Maulana Fazlur Rehman.
According to sources, in a recent interview the PPP leader also said, "This entire phase was Maulana's initiative. We participated in it to the extent he invited us to."
During his interview, Kaira maintained that holding Azadi March was not plan of opposition parties.
He said," We repeatedly said that we had not entered into an alliance. This was not an alliance of opposition parties. It was interpreted as if the Peoples Party is half-hearted and it doesn't want them to move."
The opposition parties of the country joined Maulana against the wrong policies and wrong of ways of the incumbent government. "Every political party is independent and considers which options it has", added Kaira.
When asked about possible resignations of PPP leaders, he revealed the party will make decision in this regard.
Earlier, Jamiat Ulema-e-Islam (F) Maulana Fazlur Rehman has said that the Pakistan Muslim League-N (PML-N) President Shehbaz Sharif and the Pakistan Peoples Party (PPP) Chairman Bilawal Bhutto Zardari have shown no presence in the opposition's All-Parties Conference.
Maulana Fazlur Rehman demanded clarification from both Shehbaz Sharif and Bilawal Bhutto Zardari on their absence.