Assets case: LHC extends Hamza Shehbaz's plea hearing till April 7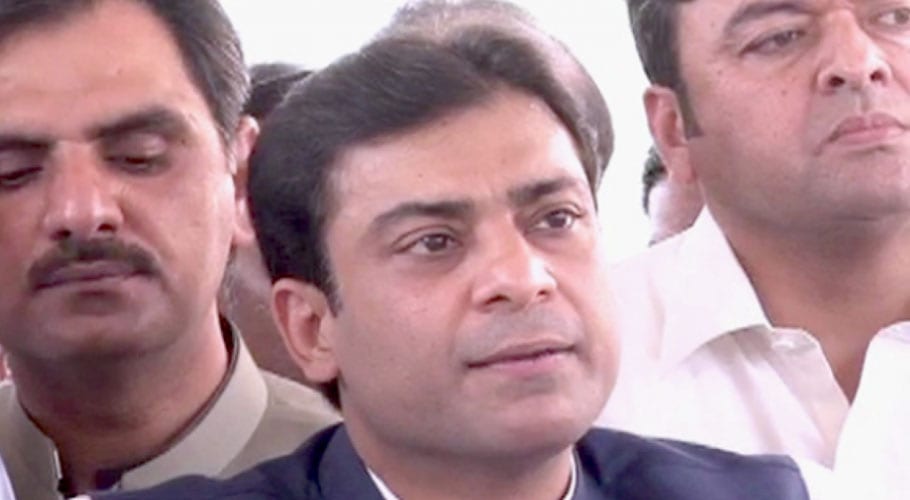 The Lahore High Court (LHC) has extended the hearing of Pakistan Muslim League-N (PML-N) leader Hamza Shehbaz's bail petition as he feared an outbreak of the coronavirus in prison.
An accountability court adjourned the hearing of the PML-N leader till 7th April. A two-bench comprising Justice Sardar Ahmad Naeem and Justice Farooq Haider conducted the hearing.
The LHC judge during the hearing remarked that all cases related to the release of under-trial prisoners
have been turned down by the Supreme Court
amidst the coronavirus outbreak in the country.
Lawyer of Hamza Shahbaz,
Amjad Pervaiz
during the hearing, told the court that he would assist the bench after going through the SC's order. Hamza Shahbaz earlier on Saturday filed a bail petition in the assets case.
Hamza, in a petition filed through his lawyer, stated that the coronavirus pandemic has caused an alarming situation in the country and even prisoners were exposed to the risk.
He was held accountable by the NAB in assets beyond means case. In the year 2018, Hamza's assets were found to be worth Rs410 million.
Read more: Sugar Mills: AC extends Hamza Shehbaz's case till April 10