Assets case: NAB granted Khursheed Shah's transit remand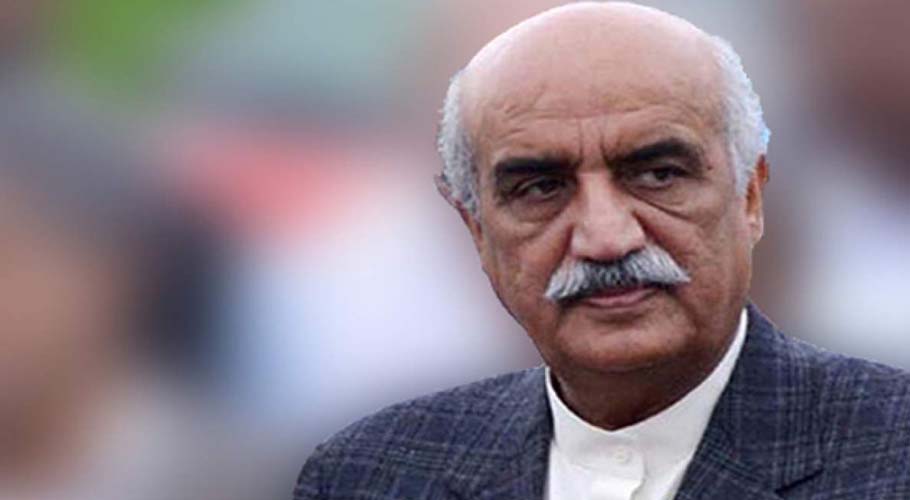 ISLAMABAD: An accountability court has approved a two-day transit remand of Pakistan Peoples Party (PPP) senior leader Syed Khursheed Shah in assets beyond means case.
Khursheed Shah was presented before Judge Mohammad Bashir in the Accountability Court today and requested a seven-day transit remand.
A National Accountability Bureau (NAB) tam presented the former leader of the opposition in National Assembly before accountability judge and requested a week-long transit remand of Shah to transfer him to his hometwon Sukkur. However, the judge granted the accountability bureau only a two-day remand.
After appearing in the court, Khursheed Shah met PPP co-chairman Asif Zardari, Aseefa Bhutto, Latif Khosa and other political leaders.
Earlier on Wednesday, the bureau arrested Shah hours after he had excused himself from appearing before a NAB Sukkur team investigating an illegal assets charge against him.
Last month, NAB had converted an inquiry against Shah into an investigation. He faces charges of transferring an amnesty plot in Sukkur, Rohri, and Karachi, according to the document and it further reveals that Glamour Bungalow, Junejo Flour Mills, Mukesh Flour Mills including 83 other properties were made under Shah's frontman, Pehlaj Rai.