Khursheed Shah's physical remand extended by six days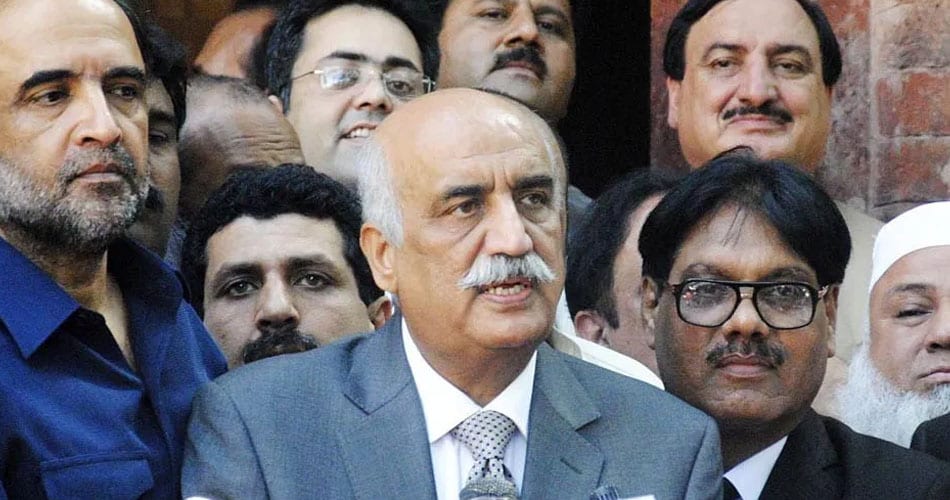 SUKKUR: The local session court has extended the physical remand of Pakistan Peoples Party (PPP) leader Khursheed Shah for 5 days in the assets case.
The NAB presented
Khursheed Shah
before a session court judge after the accountability court went on leave. He was transferred to a session court in Sukkur in an ambulance from the hospital.
Bakhtawar Bhutto calls Khursheed Shah's arrest as fascism
Shah had been admitted due to cardiac disease, after completion of his previous 15-day physical remand. He recently underwent an angiography procedure at Sukkur's hospital due to the same health issue.
Saeed Ghani condemns PPP stalwart Khursheed Shah's arrest
The NAB demanded further physical remand of the PPP leader in the assets case. The court extended the remand till 9th November.
Shah was shifted to the hospital in Sukkur on 27th October after he complained of chest pain.
Also read: Bilawal Bhutto slams PTI for arresting Khursheed Shah