Another unverified audio of PTI's Ali Amin Gandapur surfaces online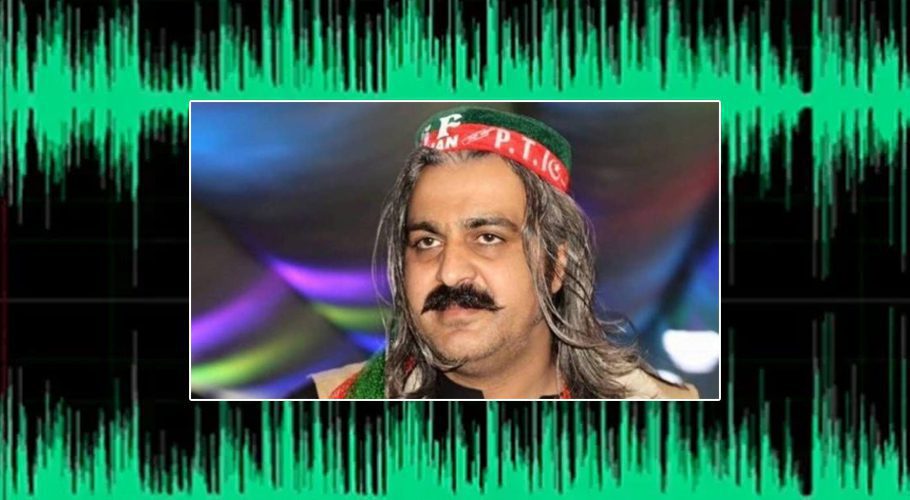 KARACHI: Another unverified audio purportedly featuring Pakistan Tehreek-e-Insaf (PTI) leader from Dera Ismail Khan Ali Amin Gandapur, has surfaced online in which he is allegedly asking local party leaders and workers to reach Zaman park, the resident of Imran Khan in Lahore.
علی امین گنڈاپور:خان نے کہا ہے انتخابات کےلئے پارٹی کا ٹکٹ ہولڈر زمان پارک پہنچے

علی امین گنڈاپور: اس لیے تم ادھر جاؤ اور اپنی شکل دکھاؤ

علی امین گنڈاپورکی دائود آفریدی کو ہدایت

اپنے ساتھ 50بندے لو اور خود ان کے ساتھ جائو،صبح سویرے ہی نکلو، علی امین گنڈاپور pic.twitter.com/p9BJXFQrpe

— Umar Azad Butt (@UmarAzadButt) March 11, 2023
The audio went viral at a time when Lahore Police ended its crackdown against PTI workers after the death of Ali Bilal aka Zille Shah under controversial circumstances, and amid reports that a team of the Quetta police had reached Lahore to arrest him. However, the arrest warrants were suspended by the Balochistan High Court (BHC) for two weeks.
Also read: Fawad Chaudhry and brother feature in new audio leak
In the audio surfaced the other day, Ali Amin Gandapur can be heard purportedly asking Dawood Afridi to reach Zaman park along with workers. He, then, said Imran Khan had issued directives for ticket holders to reach his residence so "You should go there and meet him". The PTI leader allegedly asked Afridi to take 50 persons with him to Lahore.
Ali Amin Gandapur is yet to react on the audio clip.