Another doctor succumbs to COVID-19 in KP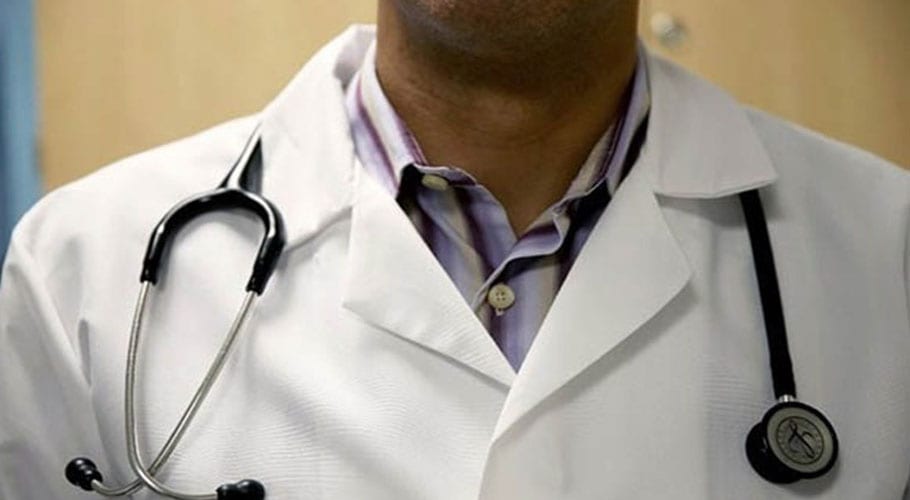 PESHAWAR: Another doctor from Mansehra succumbed to COVID-19 infection on Saturday carrying the toll of doctors' deaths from the virus to 12 in Khyber Pakhtunkhwa.
According to sources, Dr Naseer Haider Ghazi was admitted at the ICU ward of Ayub Teaching Hospital where his condition deteriorated on Saturday morning and later he breathed his last.
Health Department KP said a total of 12 doctors have died of COVID-19 infection in the province.
The coronavirus infections in 

Pakistan 

are constantly increasing, while the number of confirmed COVID-19 cases has surged to 198,883 in 

the country 

today. 
According to the National Command and Control Center (NCOC), more than 3,138 cases of coronavirus were reported while 74 people succumbed to the disease in the last 24 hours.
As many as 73,471 patients have recovered from the disease, while the country is still witnessing a consistent rise in the COVID-19 cases.   
There have been 72,880 cases so far been detected in Punjab, 76,318 in Sindh, 24,943 in Khyber Pakhtunkhwa, 10,116 in Balochistan, 12,206 Islamabad, 1,417 in Gilgit Baltistan and 1,003 in Azad Kashmir. 
Out of a total of 4,035 deaths, Khyber Pakhtunkhwa has reported 890 deaths, Sindh 1,205, Balochistan 113, Gilgit-Baltistan 23, Punjab 1,656, Azad Kashmir 28 and Islamabad Capital Territory has reported 120 death. 
Earlier this month, the World Health Organization advised Pakistan to impose a two-week strict lockdown, declaring the country the second-most vulnerable to the pandemic after neighboring Afghanistan. 
The recommendation came as infections skyrocketed when the government lifted its lockdown restrictions of varying strictness in late May, ahead of the Muslim festival of Eid al-Fitr. 
Prime Minister Imran Khan, however, rejected the UN body's suggestion, saying "smart lockdowns" were the only possible option for Pakistan because it is a poor country with no choice but to reopen.