Another culprit involved in vandalising Jinnah House apprehended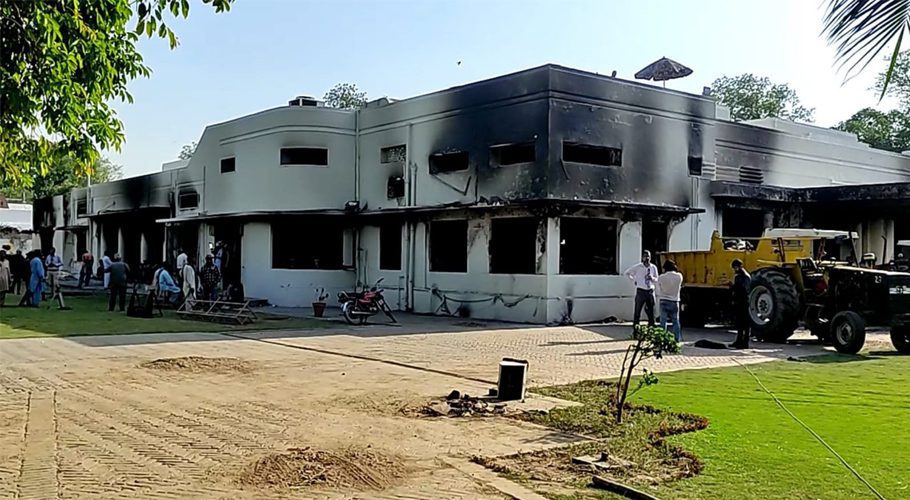 ISLAMABAD: Another culprit  involved in the attack on Jinnah House on May 9 has been identified and further investigation is going on against the accused. 
According to details, the culprit named Ali Shan involved in the attack on Jinnah House Lahore belonged to PTI. On May 9, Ali Shan damaged the memorial artefacts attributed to Muhammad Ali Jinnah.
Officials said that the process of identifying and arresting other miscreants involved in the May 9 tragedy is ongoing. It should be noted that even earlier, law enforcement agencies had identified another criminal involved in the attack and vandalism of Jinnah House Lahore.
Read more: Another Indian Punjabi actor threatened by gangster
The criminal Ali Raza involved in the attack on the Corps Commander House was arrested two days ago. Officials said that Ali Raza came to Lahore from Okara and then took part in the incidents of arson and rioting.
The accused said in his confessional statement that the attack on May 9 was pre-planned. The plan to encircle the Corps Commander House Lahore was made in Zaman Park Lahore, the residence of Imran Khan.