Annular solar eclipse to be witnessed on June 21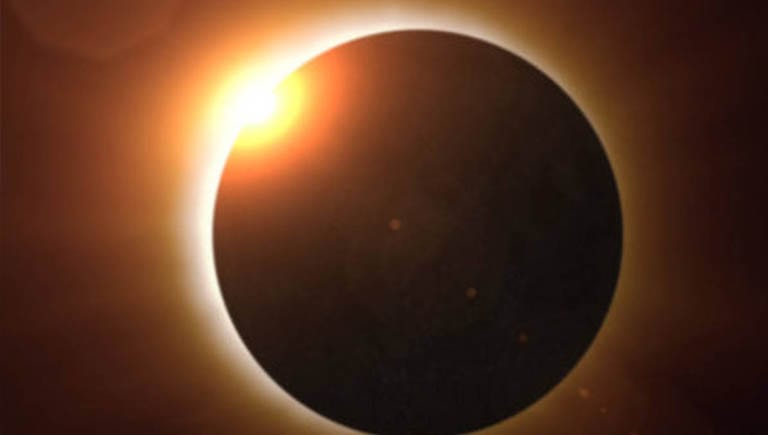 KARACHI: The Pakistan Meteorological Department (PMD) has announced that there will be an annular solar eclipse on June 21 which will also be visible from the country.
The Met Department said that the eclipse will start at 8:46 AM and would end at 2:34 PM across the country, while it will reach its peak at 11:40 PM.
A solar eclipse happens when the moon passes directly between the Earth and the sun. An annular solar happens when the moon covers the Sun's centre, forming a 'ring of fire' or annulus on its outer edges.
Experts warn people not to look directly at the sun without any protective eye apparatus as it could damage eyesight and even lead to blindness. The radiation would be much more direct than it was during the last solar eclipse that occurred previously.
Apart from the southern parts of Pakistan, the spectre would also be visible in several areas including the Central African Republic, Congo, Ethiopia, northern India, and China.
A partial eclipse can be observed in Karachi starting at 9:26 AM and ending at 12:46 PM and reaching its peak at 10:59 AM. An annular solar eclipse is expected in Sukkur starting at 9:33 AM , peaking at 11:07 AM and ending at 12:54 PM.