Video of Indian plane being stuck under bridge goes viral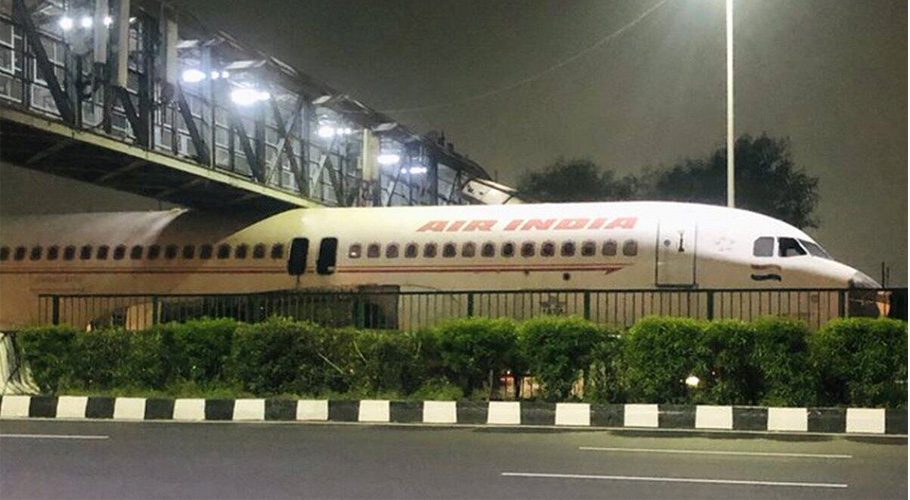 India: The video of Air India plane stuck under the overhead foot bridge goes viral on internet leaving netizens bewildered.
The video circulating shows the aircrafts body stuck under the bridge with nose at front and tail behind, half out an half under giving a look of parked over the place leaving passerby amused.
Reportedly, the scrapped plane was sold off and was being transported somewhere, when it got stuck under the bridge, the wings of the plane appears to be removed.
However, according to statement issued by Air India reports that, they had no connection with the plane anymore, as it was grounded and was sold off to the private company.
Meanwhile, soon the video started circulating left netizens amused over it and resulted into influx of memes.