After 18 years, Karachi University reinstates PhD admission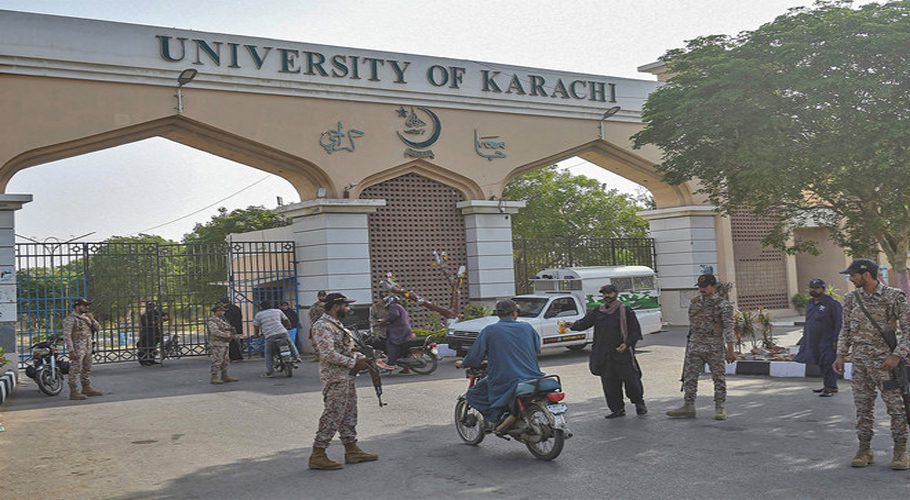 KARACHI: The current caretaker administration, after taking the charge, for the first time in 18 years restored a Ph.D admission for 3 months in the first ASRB session. The admin also selected erstwhile blacklisted Fida Muhammad as in-charge of European Studies.
In the meeting of the Higher Education and Research Board (ASRB) held on March 14, 2022, on the behest of Professor of Physics, who belongs to Teacher Alliance for Better Performance (TAGG), Assistant Professor Botany Amina Ahmad's admission has been reinstated for 3 months.
The aforementioned violation of the internal rules, took place on March 29, 2022 for the next 3 months. Biochemistry Prof. Dr. Shah Ali Al Qadr, one of the active TAGG's leaders, had been made an internal examiner, while the student Amina Ahmad is from the Department of Botany. It's pertinent to note the examiner belongs to the Department of Biochemistry.
It is important to note Amina Ahmad's first MPhil admission was in 2004. She failed to complete the coursework, a necessary condition being imposed by HEC for MPhil in 2007. The said student re-enrolled in 2011 for the second time. Her admission had expired in 2018 without completing the course.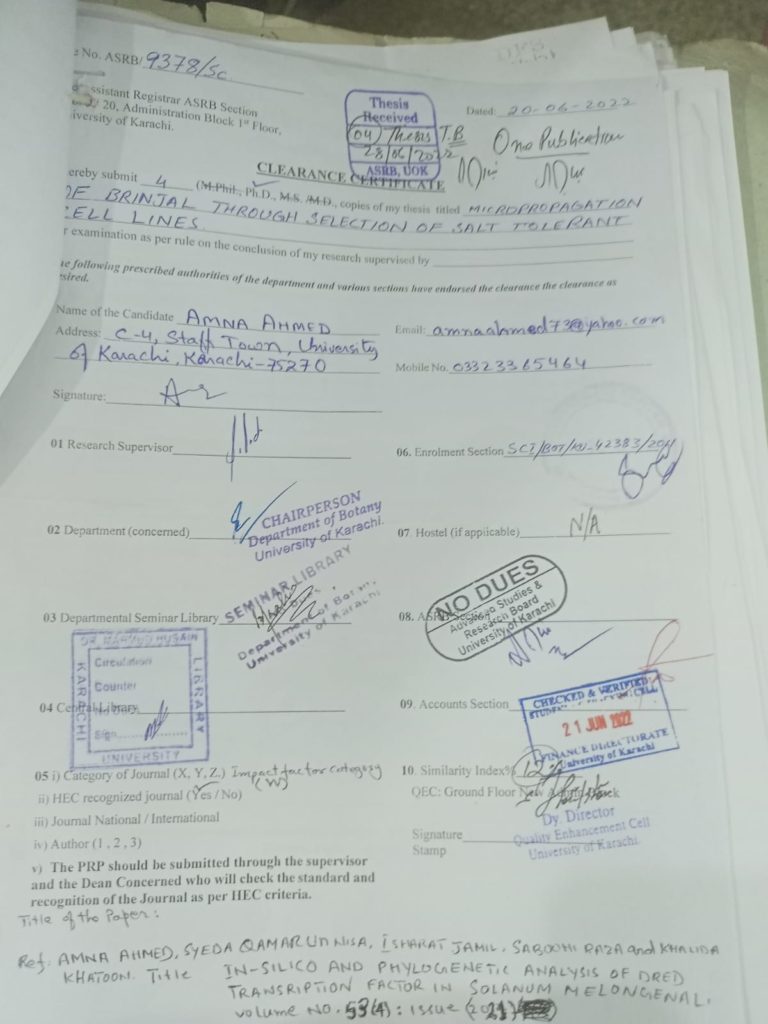 After enrolling in MPhil for the second time, the student converted MPhil leading to Ph.D. However, in 2016, this facility of Leading to PhD was revoked. The fact that the students could not complete her work, so she had to be limited to MPhil, she needed a favor of admission extension deadline till 2018.
The current administration of the university hastily appointed Dr. Aali Al-Qadr as the supervisor without obtaining permission from Amina Ahmed's the first supervisor Professor Khaleda Khatoon and assistant Dr Qamr –un-Nisa. A student who couldn't complete her thesis in 14 years, she suddenly did in three months under the supervision of Dr. Shah Ali Al-Qadr. Another surprising fact is, without the signature of the chairperson, Dr. Shahnaz Davar, Supervisor Shah Ali Al Qadr and vice chancellor Dr. Nasira Khatoon submitted the thesis to ASRB on June 30.
Although Student Amina Ahmed's the first supervisor, Khaleda Khatoon, and the deputy supervisor, Qamar al-Nisa, are out of the country but it was necessary to get permission from them.
In the ASRB meeting held on March 14, erstwhile blacklisted Feda Mohammad was selected as the examiner for Doctor of Philosophy (PhD) in European Studies. Another clear proof of corruption in the educational institute.
MM News tried to contact student Amina Ahmad for her viewpoint, but she did not answer the phone.