15 dead in stampede near Pakistan consulate in Afghanistan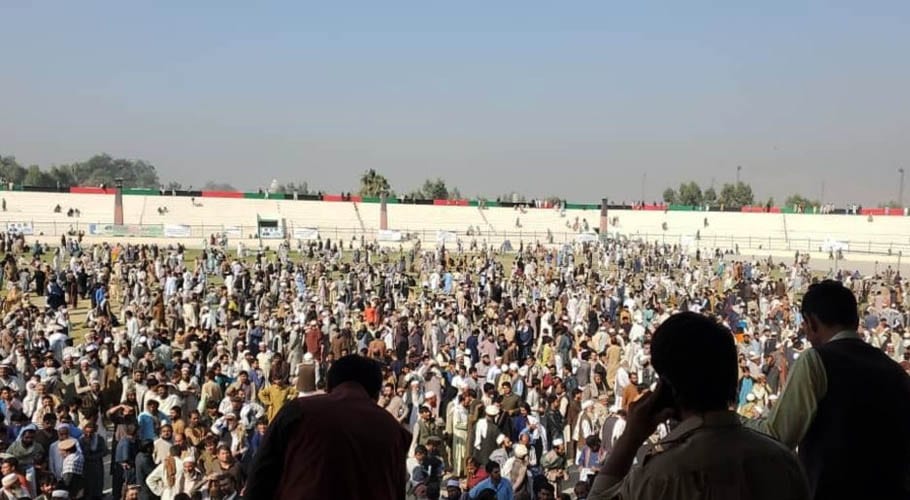 JALALABAD: At least 15 people were killed in a stampede among thousands of Afghans gathered outside Pakistan's consulate applying for visas.
An estimated 3,000 Afghans had congregated on the open ground outside the consulate, waiting to collect tokens needed to apply for a visa from the consulate.
Eleven of the 15 victims were women, and several senior citizens were among more than a dozen injured, Sohrab Qaderi, a provincial council member told a news agency.
"The visa applicants jostled to secure their token from the consulate officials…the crowd got out of control, leading to a stampede," an official in Jalalabad said.
Many people were trampled when they tried to exit the stadium in the city of Jalalabad, the capital of Nangarhar province, provincial hospital spokesman Zaher Adel said.
Two other provincial officials said more than 3,000 Afghans had congregated to collect tokens needed to apply for a visa to travel to Pakistan.
"Unfortunately, this morning, tens of thousands of people had come to the football stadium which led to the tragic incident," provincial governor's spokesman Attaullah Khogyani said.
The Pakistan consulate had resumed issuing visas last week after seven months because of the coronavirus outbreak. Tens of thousands of Afghans every year travel to Pakistan to secure medical treatment, education and jobs.
Thousands of Afghans from Nangarhar and other nearby provinces had arrived since the early morning to apply for medical visas or to visit relatives.