100 shops gutted as fire engulfs Gujranwala's Landa Bazaar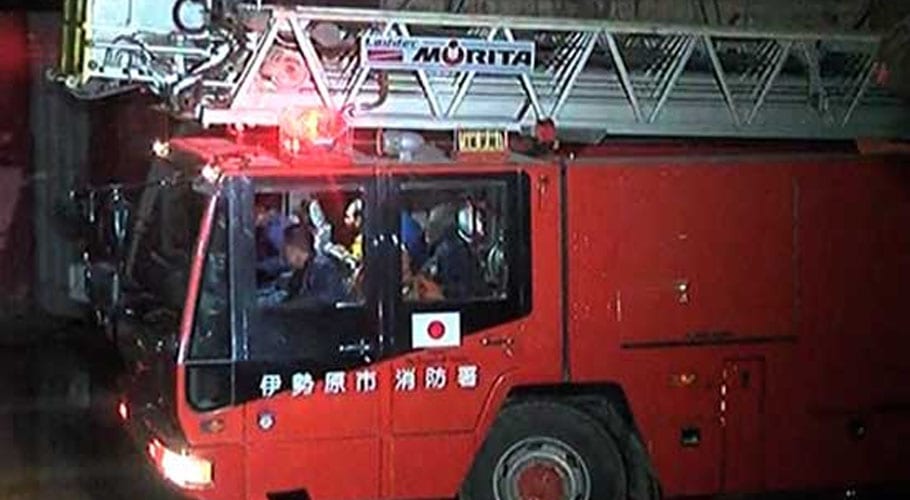 SHERANWALA BAGH: Fire erupted at the Landa Bazar in Gujrwanwala during the wee hours of Tuesday.
The fire that erupted near Sheranwala Bagh was extinguished by the firefighters after four hours.
The reason behind the blaze is due to a short circuit in the electricity wires in the area, which were passing just above the market.
Read more: Woman set on fire in Punjab's Ahmedpur Siyal
Due to the blaze which spread very quickly engulfed more than 100 shops. The fire destroyed valuables of worth millions into ashes.
Ten vehicles of fire brigade reached the site and started operation to bring the blaze under control.
Also read: More than 40 killed in New Delhi factory fire
Similarly, on Monday, a fire broke out at a hotel situated at the Karachi fish harbour which set flame to at least nine yachts worth millions of rupees.
Earlier in November, a tyre godown near Musharraf Colony caught fire in Karachi but no casualty was reported in the incident and the cause of the fire was unidentified.
Also read: Fire in Karachi fish harbour sets at least 9 yachts ablaze