Zardari assures Gilani victory in Senate elections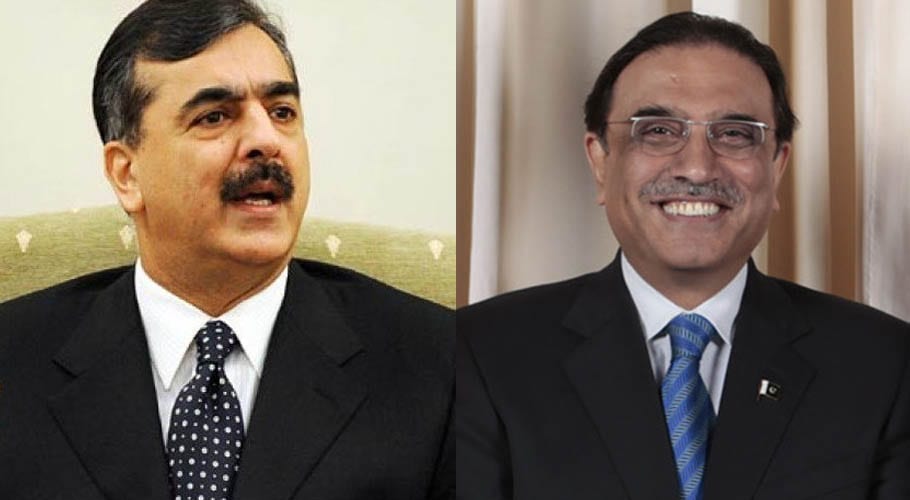 KARACHI: Former Prime Minister Yousuf Raza Gilani on Sunday met with the Pakistan Peoples Party (PPP) leaders Asif Ali Zardari and Bilawal Bhutto in Karachi.
Gilani was accompanied by former Governor Punjab Makhdoom Ahmed Mahmood during the meeting and discussed matters related to upcoming Senate elections.
According to reports, Zardari apprised him regarding his contacts with the PML-N leader Nawaz Sharif and JUI-F chief Maulana Fazlur Rehman. The former president said that it was his desire that Gilani should contest Senate polls from Islamabad
During the meeting, Zardari told Gilani that they would give a major surprise in the Senate election as the entire Pakistan Democratic Movement (PDM) leadership is striving for his success. Zardari said that the result of the Senate election would prove to be more devastating for the government than recent by-polls.
This is the second such meeting between the PPP leaders and Yousuf Raza Gilani in two days. Gilani has been fielded as a joint candidate of the opposition alliance PDM from Islamabad.
On Friday, Former Prime Minister Nawaz Sharif called former President Asif Zardari and assured to support Gilani's candidature in the upcoming Senate elections.
Zardari and Nawaz Sharif discussed a wide range of political issuing including the Senate elections. Zardari sought complete support for Gilani's candidature in the Senate polls which Nawaz Sharif assured.
The ECP has accepted former prime minister Yousuf Raza Gilani's nomination papers for the upcoming Senate election.