Writer Nemrah Ahmed is unhappy with script writing of 'Ruposh' and 'Aye Musht-e-Khaak'
Pakistani writer Nemrah Ahmed has decided to speak up on the unsettling behaviour of romanticising an abusive behaviour of men in  Pakistani dramas.
Specifically pointing towards Geo-telefilm 'Ruposh' and drama 'Aye Musht-e-Khaak', Nemrah Ahmed took to her official social media account to bash the media house for the portrayal of toxic neb in their drama serials.
Ahmed totally disagreed with the point to show obsessed and violent men as heroes in Pakistani dramas. Nemrah further said that getting millions of views never means you have hit the audience, success is providing value to your audience and creating art that says. Here's what she posted: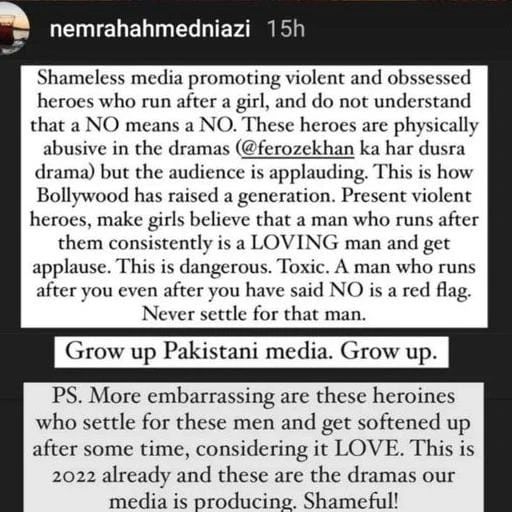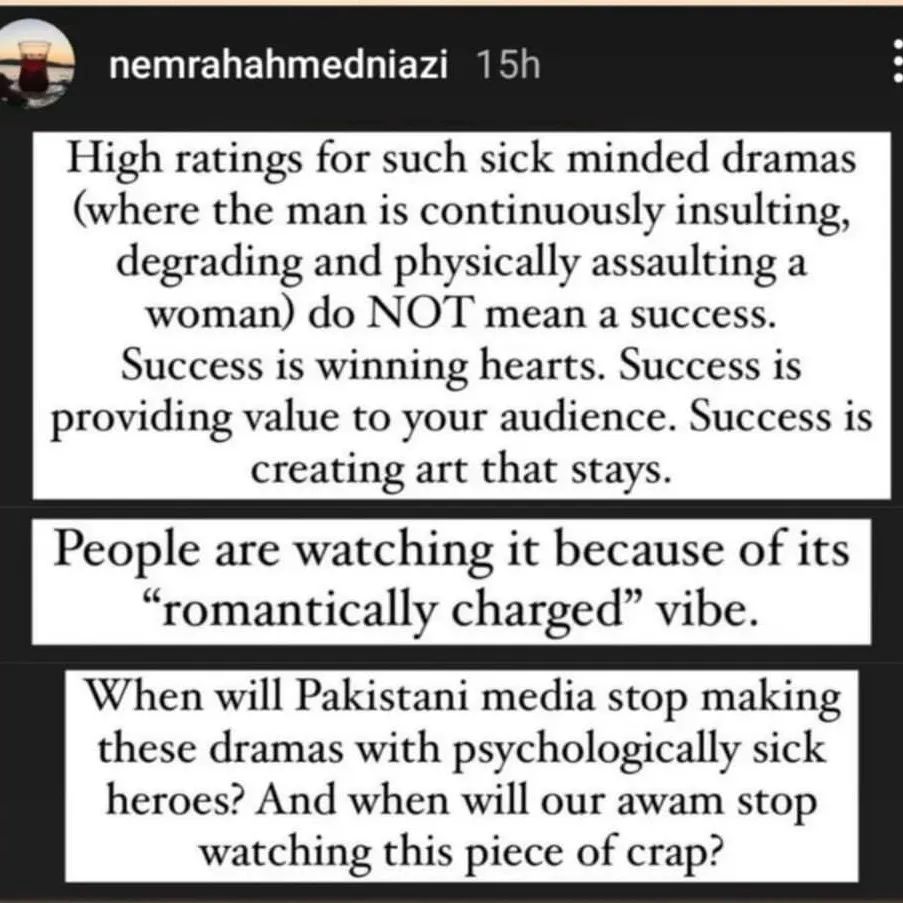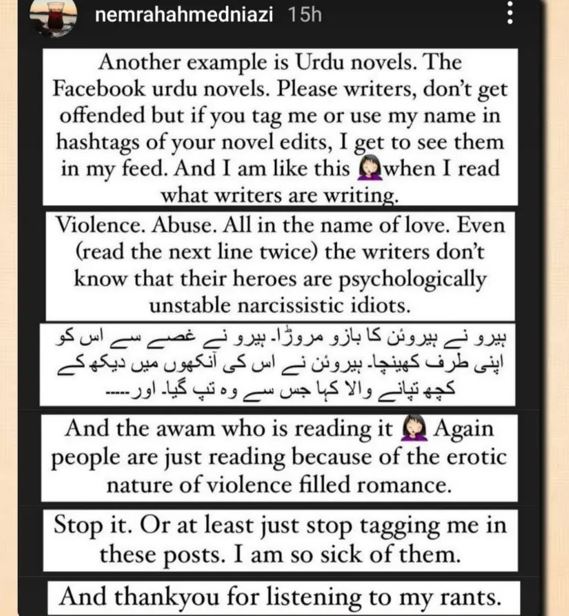 One of the users wrote, 'As soon as her stories went viral and were posted on social media accounts, many people came forward and appreciated whatever the writer said.' Another user commented: 'Every single word in there!!! Say it louder!! 👏👏'
Read more: Feroze Khan hints at becoming rapper of English song
One user commented: 'And have you seen how much glory is given to their SO CALLED RATINGS AND TRENDING #1'. 'Oh my god!!! This is spot on. I keep saying this to my husband that why are we showing abusive men as heroes in our dramas. Why are we portraying this form of love as acceptable or desirable for women? This is a disservice to nation. And awam bechari is not sensible enough to filter the content for themselves,' another user wrote.
'Mostly women especially house hold women watch these dramas as working women can't get much time to watch and these toxic relationships create impact on them as marta Hy to pyar b krta Hy type psychology which is extremely wrong self respect of women must be preserved and it's more important than anything else,' one of the users posted.