Worldwide coronavirus cases cross 107 million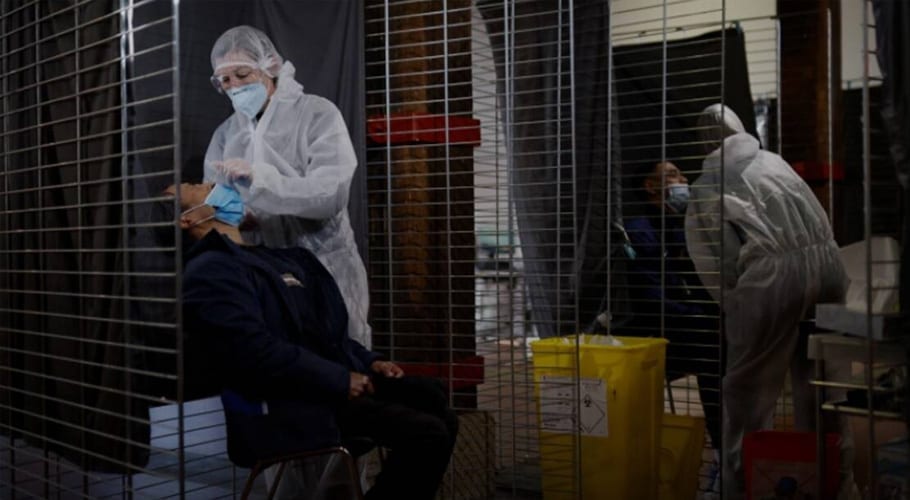 WASHINGTON: The number of coronavirus cases worldwide has reached 107.42 million and 2,350,919 people have lost their lives.
More than 79.38 million coronavirus patients have been cured in the world and more than 25.595 million are undergoing treatment. The Coronavirus situation is the worst in the United States, with 479,772 deaths and more than 277.99 million people affected.
India ranks second in the world in terms of coronavirus cases, with 155,280 deaths and more than 18.58 million people diagnosed with the virus. The total number of deaths from coronavirus in Brazil is 233,588 and more than 9.6 million people are affected.
In Russia, more than 3.98 million people have been infected with the coronavirus and the total death toll is 77,598. More than 3.972 million people have been affected in the UK and 113,850 have died. In France, more than 3.36 million people were affected and 80,147 lost their lives.
Read more: No adverse reactions reported from coronavirus vaccine: Dr Farhat
More than 3,050,000 people were affected and 63,061 died in Spain. In Italy, more than 2,655,000 people have been affected, while 92,002 people have died. The first 50 million cases were reported in 356 days, while the last 50 million cases were registered in just ninety days.
According to statistics, the first case of coronavirus was registered on 17th November 2019, after which the number of cases reached one crore on 27th June 2020.