Woman protests after being harassed by lawyer in Attock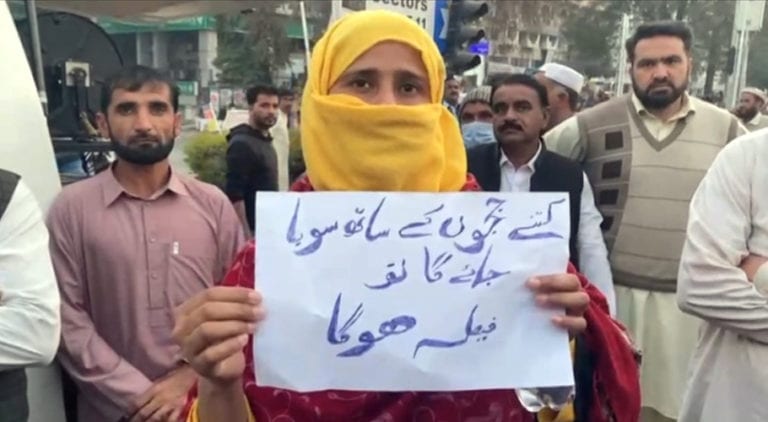 ISLAMABAD: A woman had staged a protest at D-Chowk in the federal capital alleging that a lawyer had harassed her to gain a favourable verdict.
While speaking to MM News, the woman named Shaista said a case has ongoing in District Attock over bogus documents. She said the opposing lawyer Advocate Israr Khattak has harassed her and made an indecent offer to gain a favourable verdict in the case.
The woman appealed for justice and asked till what extent she will have to go in order to gain a verdict in her favour. She said she had lodged a complaint against the harassment by the lawyer in the Islamabad High Court but was told to approach the Punjab Bar Council.
She said the similar elements are involved in the Punjab Bar Council and the victim is presented in the courts across the country as a suspect. She said the accused should be presented as court as a suspect, adding that her case was against Israr Khattak.
The woman alleged that Israr had slapped her in a packed court and faced no action by the judge and a case was not yet registered against him. She demanded that a cased lodged against him, adding that the police had refused to lodge an FIR against him.
She claimed that police is patronizing the suspect and urged higher authorities to take action. She pleaded with the prime minister to provide justice as he had ensured under the principles of the state of Madinah.