Why is Sana Javed silent over her rude behaviour controversy?
It seems like many people from the showbiz industry are not happy with not so 'happy go lucky' attitude of well-known actress Sana Javed.
She may be a good actress but she is really not at all a friendly person, according to many showbiz workers. The irony, the actress despite grabbing all the wrong attention, chooses to remain silent over the matter.
The concern is why one of the leading actresses has misbehaved with makeup artists and fellow artists showbiz industry and why does she choose silence over the matter?  
Accusation

It all started when celebrities many make-up artists and a model shared their bad experience working with Sana Javed.
Ikram Gohar
Ikram Gohar shared how Sana Javed called him at her home somewhere in DHA for her Nikah trial makeup.
When he started her makeup, the actress tortured the artist for four hours and behaved rudely. She also removed her eye makeup 10 times.
When he asked her to spare him some time so he can use the washroom, she did not allow him to use the washroom then she told him later to go out and use the washroom of a restaurant.
According to the makeup artist, he has worked with many big celebrities of Pakistan like Mehwish Hayat, Kubra Khan, and Mahirah Khan and they all are sweet, humble respectful, and professional, unlike Sana Javed. 
Rhyan Thomas
Rhyan Thomas also talked about how actress Sana Javed has an attitude problem. He took to social media with a series of rants against the actress' bad attitude.
With a caption under Javed's name 'This is Sana Javed for you', the artist shared how he was approached by her for makeup the PISA Awards.  When he reached her hotel room, Javed, according to him, went for a hot bath as she was having extreme migraine and he had to wait an hour for her and then she went to catch up with her celebrity friends. 
Rhyan Thomas shared after wasting the artist's three hours, Javed rushed into the hotel's room and bugged him for not doing his work right, not only did she misbehave but also snatched his cellphone and gave it to the hotel management. According to the artist, he was basically held hostage in Javed's room.
After everything, the actress bashed the artist for wasting her time and did not even thank him for the favour he gave to her by almost skipping his own sister's wedding.
Manal Saleem
Model Manal Saleem requested all 'clients' not to work with the actresses or celebrities anymore. "With their self-entitled attitudes, they think we are 'do takay ki model'. The model shared how the actress had the audacity to say it to her face.
Model defended herself by saying, "Hum bhi kam krne atay hain, muft main zaleel honay nahi atay." 
Azekah Daniel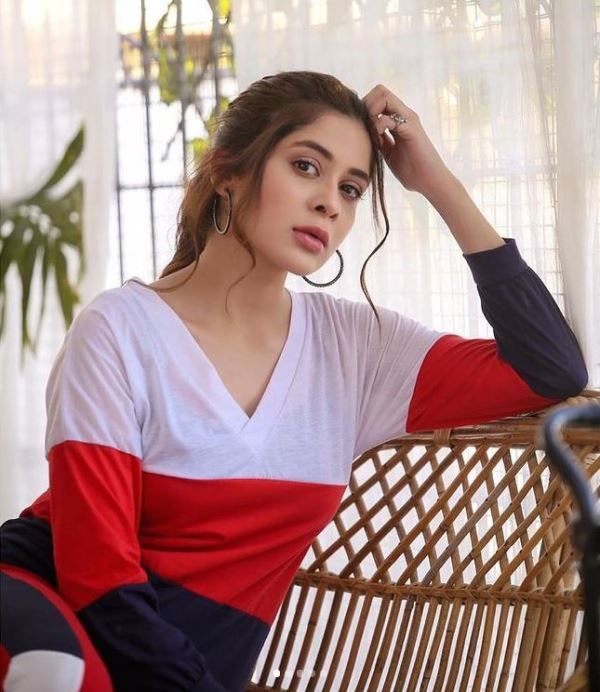 Actress Azekah Daniel who was also a costar of Javed in the hit drama serial 'Dunk', posted pictures of all the drama members in which Sana Javed was missing. Upon being asked by a user who claimed that the actress deliberately not posted Sana Javed's picture from the event. The actress replied, "FYI some people don't think others to be worthy enough to be part of their photos and videos. Keep your hate to yourself. If you don't know the story keep your mouth shut."
Yasra Rizvi
Rizvi took an indirect jibe at Sana Javed and stated that she is sick of this new wave of unprofessional and self-proclaimed stars. She shared how this unprofessionalism of a few people will lead her to quit acting or direction completely if she has to deal with one more barely talented unethical diva. 
However, the actress later posted a story on Instagram with the caption, "This is not about 'one' person and definitely not about the current controversy making rounds on social media."
Why is the actress silent?
Sana Javed, who has been facing backlash over the matter last evening had the time to respond to a jewelry brand that advocated for the actress and opposed the statements against her.
The Khaani actress, who is choosing silence over all the statements against her commented on the posts and appreciated the gestures. However social media users still await her response or any kind of apology.