Who would Courteney Cox's daughter date; Joey or Chandler?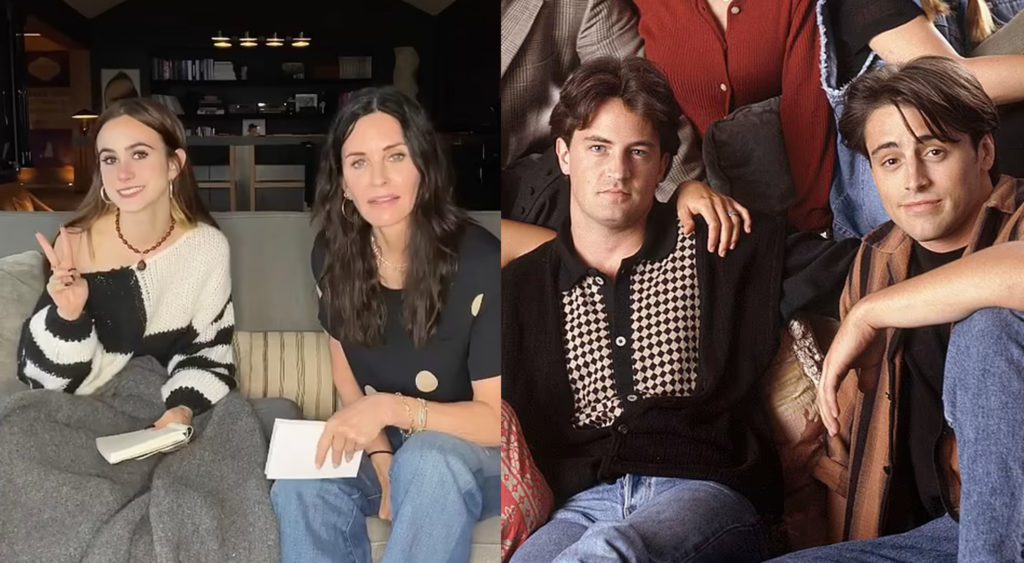 Actress Courteney Cox, famously known as Monica Geller recently made he daughter Coco choose between Joey and Chandler, and her reply was quite unexpected.
While playing a game titled "Who Knows Who Best" with her 17-year-old daughter, Cox who played Monica Geller on Friends asked whom amongst Matt LeBlanc (Joey) and Matthew Perry (Chandler) would Coco date. "Would you rather have a date with young Joey or young Chandler?" Cox read from the questions.
View this post on Instagram
The star then guessed that the teen would prefer a young Joey Tribbiani. "Correct," Coco responded, nodding. The mother-daughter duo also guessed each other's favorite crunchy snack, meal, biggest pet peeve, favorite quality in a person, and savory or sweet.
Read more: Courteney Cox proves she's a real-life 'Monica Geller'
In the end, Cox beat Arquette 6-5, remarking: 'Well, apparently I know Coco more than she knows me!' Earlier on Tuesday, the 9 Months host scored her first-ever Emmy Award nomination for co-executive producing Friends: The Reunion, which aired May 27 on HBO Max. 'The one where we are incredibly grateful to the Academy for this honor,' Courteney gushed on Instagram.   
View this post on Instagram