Who is No 1? Sarfraz Ahmed hits back at Muhammad Hafeez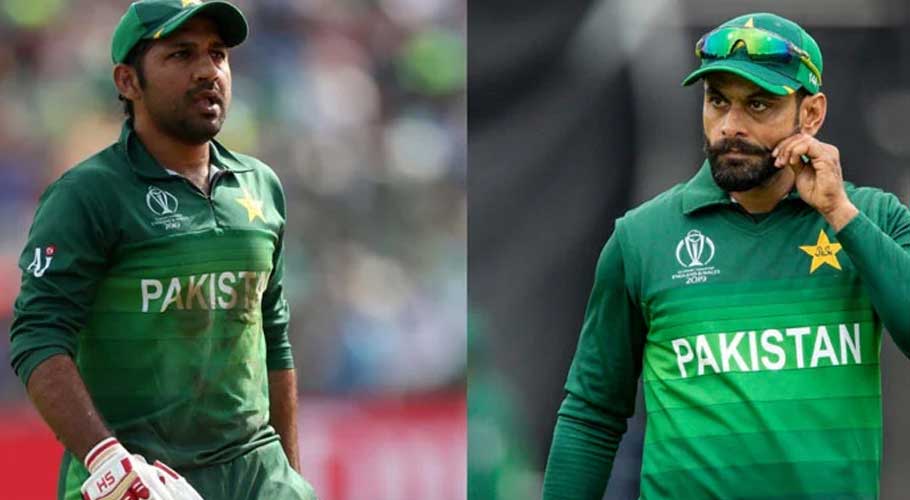 LAHORE: Former Pakistan captain, Sarfaraz Ahmed responded strongly to Mohammad Hafeez's tweet when the veteran batsman indirectly took a dig at Sarfaraz while praising Mohammad Rizwan on his match-winning performance in the first T20 against South Africa.
Hafeez tweeted on Thursday to appreciate Rizwan for his ton and said, "Congratulations Muhammad Rizwan on scoring T20 Hundred points. You are a Star shining star. Wonder how long u need to prove that u r the NO1 wicketkeeper/Batsman in Pakistan in all formats of the game. Just asking."
This prompted a response from Sarfraz Ahmed who has not been included in the playing XI. The 33-year-old, in a series of tweets, blasted Hafeez saying that anyone keeper who is given an opportunity to represent his country is the best and is respected in the fraternity.
Hafeez bhai Sb, whoever has played for Pakistan from Imtiaz Ahmed, Wasim Bari, Tasleem Arif to Saleem Yousuf and from Moin Khan, Rashid Latif to Kamran Akmal and even Rizwan right now has always been number ONE for the country and have been respected accordingly. https://t.co/dF7BScOurl

— Sarfaraz Ahmed (@SarfarazA_54) February 12, 2021
Sarfaraz, who led Pakistan to the 2017 ICC Champions Trophy title, said that he supports Rizwan as a teammate and wishes for his success as it will help the Pakistan cricket team. The right-hander also urges Hafeez to show positivity for his teammates as all represent the same country.
Aur ayende bhee jisko bhee chance milega wo Pakistan ke liye number ONE hee huga. We expect nothing but positiveness coming from an international player who has played so many games for Pakistan. #JustSaying🙏🏼

— Sarfaraz Ahmed (@SarfarazA_54) February 12, 2021
Retired fast bowler Mohammad Amir also came out in support of Sarfaraz Ahmed, saying, "Babu you are also a number one wicketkeeper- batsman in Pakistan and you were the captain in whose leadership the team was number one in T20."
babu u also a number 1 wicketkeeper batsman in Pakistan or ap ki hi captain the jab team 2 saal team no 1 rhi in t20 or sab se bar kar champions trophy so u are pride of Pakistan big respect or maze ki bat logon kam hai awein ka bolna so enjoy bro😇😇😇😇

— Mohammad Amir (@iamamirofficial) February 13, 2021
"On top of everything was the Champions Trophy so you are the pride of Pakistan. Big respect. People just have to say things so enjoy bro," the left-arm pacer added.
Former players and experts have also been commenting on the matter since Rizwan emerged as a pillar for the cricket team and rescued it on different occasions.