We will make history in Gilgit-Baltistan: Bilawal Bhutto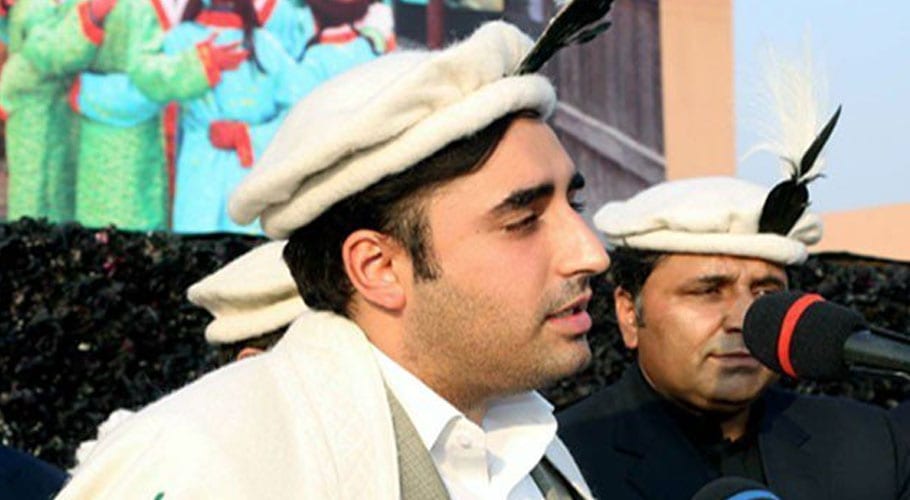 GILGIT: Pakistan People's Party Chairperson Bilawal Bhutto Zardari has said that we will make history in Gilgit-Baltistan.
While addressing an election rally in the Astore district of Gilgit-Baltistan, Bilawal Bhutto Zardari said that the people of Astore have won and the children of Astor are saying that they will support the PPP.
"We are going to every street, neighborhood, and house in Gilgit and we will do for the people of Gilgit what history will remember," he said. The people announced their decision through a meeting, Bilawal maintained.
Addressing the participants of the meeting, Bilawal Bhutto Zardari said that in the past he had helped end FCR. Reacting to claims of pre-poll rigging in GB, Raja Shehbaz Khan said that he is in Islamabad currently and the parties leveling the allegations of rigging should meet him.
Read more: People want freedom, democratic govt: Bilawal Bhutto
We will hold transparent elections in GB, he vowed. Describing the arrangments made by the election commission of GB, Shehbaz Khan said GB Scouts will also perform duties along with police during elections.
The GB CEC said that the number of registered voters in the area in 2015 was 6,18,624 while the number currently stands at 7,45,362.