Virat Kohli, Sania Mirza take part in online concert to raise funds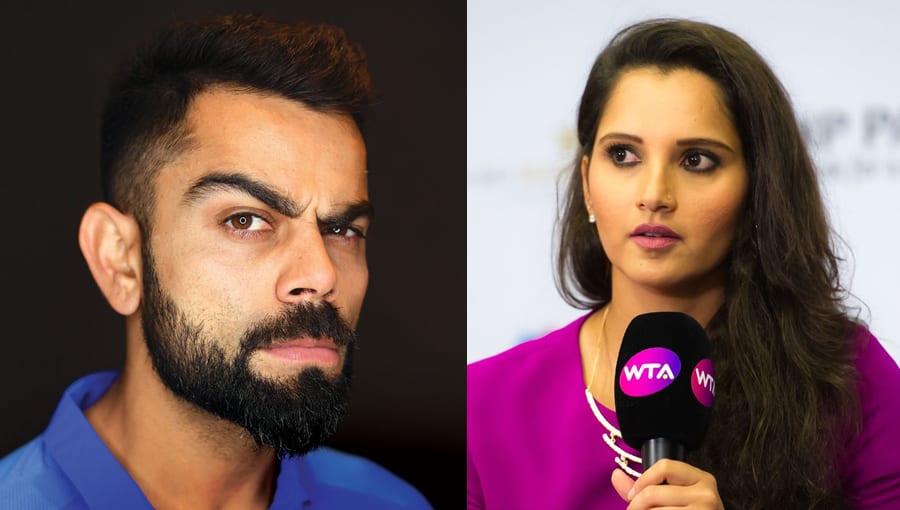 MUMBAI: India cricket team captain Virat Kohli, cricketer Rohit Sharma and tennis star Sania Mirza were among sports personalities who took part in an online concert to raise funds to fight the COVID-19 pandemic.
As part of the initiative by 'iFor India', actors, musicians, singers, sportspersons and business leaders came together to entertain people from their homes in a bid to help the COVID-19 pandemic cause. The proceeds from the concert will go to the 'India Covid Response Fund' set up by Give India donation platform.
"Two weeks ago, we started work on India"s biggest concert. To entertain people who are locked-down at home. To pay tribute to those who work on the frontlines while we work from home. And to raise funds for those who have no work and no home," a message from the concert organisers said.
Among others to attend the concert were Kohli's wife actress Anushka Sharma, Shah Rukh Khan, AR Rahman, Ustad Zakir Hussain, Aamir Khan, Aishwarya Rai Bachchan, Alia Bhatt, Ayushmann Khurrana, Bryan Adams, Gulzar, Nick Jonas, Priyanka Chopra Jonas, Ranveer Singh, Shreya Ghoshal, Sonu Nigam, Sophie Turner, Zoya Akhtar and Vidya Balan.
Earlier Sania Mirza urged to generously donate to help the needy and unprivileged segments during these hard times.
Taking to Twitter, the tennis player said, "For some of us it might be just two more weeks of lockdown but for a lot of ppl this isn't going to be just two weeks. It means no food for 2 weeks and no means of earning it," she said.
She urged everyone to donate with open hearts even if they have already donated. Sania said the world needs kindness in terms of help."The world needs kindness," Sania said.
The Indian government announced that the ongoing Coornavirus lockdown will face extension for two weeks beyond May 4, but with some easing of restrictions.
From my home to yours.
Watch India's biggest fundraising concert- #IForIndia, a concert for our times.
Sunday, 3rd May, 7:30pm IST.
Watch it LIVE – https://t.co/IFnrjXCPAm
Donate now – https://t.co/P4mEgyrPp4
100% of proceeds go to the India COVID Response Fund by @GiveIndia pic.twitter.com/YROkabXXgA

— Sania Mirza (@MirzaSania) May 3, 2020
#IFORINDIA, the concert for our times. 3rd May, 7:30pm IST. Watch it LIVE worldwide on Facebook. 100% of proceeds go to the India COVID Response Fund set up by @GiveIndia

Tune in – https://t.co/kuUR7wV8yK

Donate now – https://t.co/3ALVb6ELis

Do your bit. #SocialForGood pic.twitter.com/MtyvlxnHX9

— Virat Kohli (@imVkohli) May 2, 2020