US seeks Pakistan's help for intra-Afghan dialogue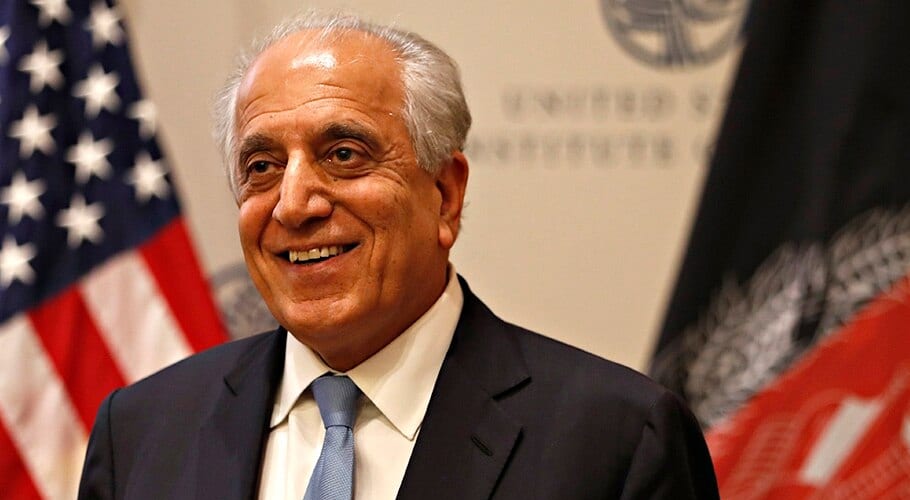 ISLAMABAD: US Special Representative for Afghanistan Reconciliation Zalmay Khalilzad has sought Pakistan's support in initiating intra-Afghan dialogue.
According to a statement issued by the US Embassy in Islamabad, the US special representative visited Islamabad on 8 May. He called on Chief of Army Staff General Qamar Javed Bajwa.
"Ambassador Khalilzad discussed ongoing efforts by the United States to advance the Afghan peace process and sought Pakistan's support in pressing for a reduction in violence, the instant start of intra-Afghan negotiations, and assistance in helping get the freedom of American Mark Frerichs.
Pakistan's military leaders reaffirmed their support for US efforts," said the statement. The US and Taliban representatives signed a historic peace deal on February 29 in Doha and since then efforts were being made to start the intra-Afghan dialogue.
US Special Representative for Afghanistan Reconciliation Zalmay Khalilzad and representative of Taliban Mullah Abdul Ghani Baradar had signed the agreement.
The signing ceremony was witnessed by Qatari Emir, US Secretary of State Mike Pompeo, Foreign Minister Shah Mahmood Qureshi and his counterparts from seven countries and representatives from fifty countries.
The agreement paves the way for the United States and other foreign countries to withdraw their troops from Afghanistan in return for different commitments from the banned outfit organizations.
According to the agreement, the Afghan government would free 5,000 Taliban inmates, whereas the Taliban in exchange would free 1,000 Afghan security force personnel.
PM Imran Khan had termed the US-Taliban peace agreement as a big diplomatic victory of Pakistan.