US sanctions Russia for 'initiating' invasion of Ukraine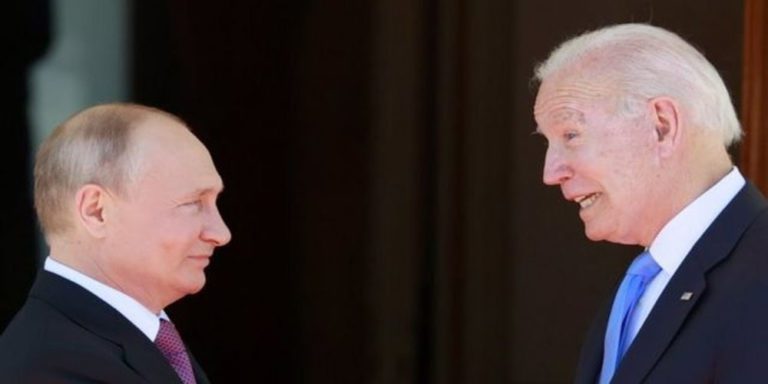 WASHINGTON: US President Joe Biden has announced tough new sanctions on Russia for "beginning" an invasion of Ukraine but said there was still time to avoid war, even as Vladimir Putin signaled plans to send troops beyond Russia's borders.
Russia s upper house, the Federation Council, gave Putin unanimous approval to deploy "peacekeepers" to two breakaway Ukrainian regions now recognized by Moscow as independent, and potentially into other parts of Ukraine.
Biden announced what he called the "first tranche" of sanctions, including steps to starve Russia of financing and target financial institutions and its "elites."
But he left the door open to a final effort at diplomacy to avert a bloody full-scale Russian invasion.
"There s no question that Russia is the aggressor, so we're clear-eyed about the challenges we re facing," the president said.

Read more: Ukraine crisis: Lawmakers give Putin permission to use force outside Russia
"Nonetheless, there is still time to avert the worst-case scenario that will bring untold suffering to millions of people."
Biden s address followed a wave of sanctions announced by Britain and the European Union after Putin recognized the self-declared Donetsk and Lugansk rebel republics.
Germany also announced it was halting certification of the Nord Stream 2 gas pipeline from Russia.
Putin s plans remained unclear, but Western officials have been warning for weeks he has been preparing for an all-out invasion of Ukraine, a move that could spark a catastrophic war in Europe.