UN Secretary-General to visit in Pakistan on 15 Feb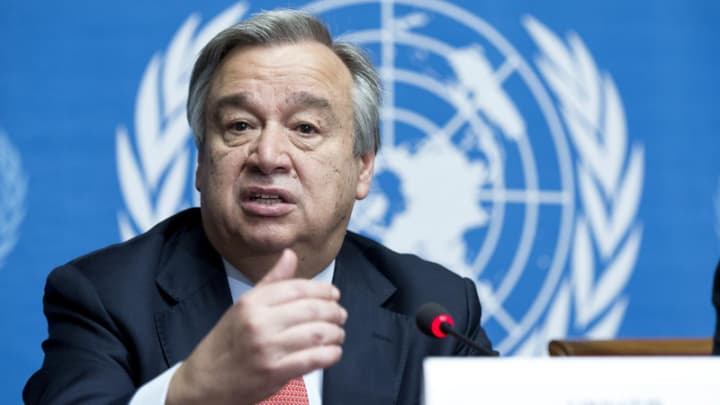 ISLAMABAD

: The United Nations Secretary-General António Guterres will pay a visit to Pakistan on 15 February 2020.
According to sources, the UN Secretary-General along with a 14-member delegation will arrive in Pakistan on 15 February.
Sources said during the visit they will hold meetings with
top
Pakistani officials, including President of Pakistan Dr Arif Alvi and Prime Minister Imran Khan and others.
The visitors will also visit the offices of the UN Mission in Pakistan to inspect the performance of the office. sources disclosed that in the wake of the current regional situation, the visit of the Secretary-General of the United Nations very vital.
Last year, in New York during a meeting with Guterres PM Imran expressed his serious concern over the human rights and humanitarian situation in Indian occupied Kashmir.
United Nations Secretary-General assured that he would remain engaged on the issue and conveyed that his offer to help facilitate a peaceful solution.