Ulema, govt reach consensus on SOPs during Muharram processions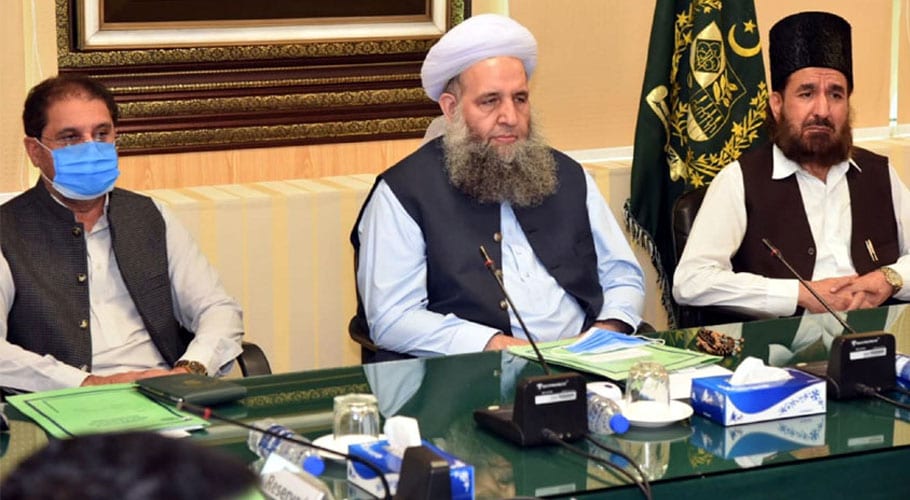 ISLAMABAD: Religious scholars of various schools of thought and government have reached consensus on standard operating procedures (SOPs) to curb the spread of COVID-19 during processions and gatherings in the holy month of Muharram-ul-Haram.
The consensus was reached in a consultative meeting, chaired by Minister for Religious Affairs and Interfaith Harmony Noor-ul-Haq Qadri in Islamabad. The representatives of ministries of interior, health and district administration of Islamabad Capital Territory (ICT) were also present in the meeting.
According to the SOPs, only licensed and traditional processions will be allowed, and wearing masks and use of hand sanitizers will be mandatory.
The wearing of masks and use of hand sanitizers are mandatory. Common glass for drinking water will be avoided during processions. The number of participants should be kept at minimum possible level besides keeping the majalis brief.
Aged persons will not be allowed to participate in the processions. The processions will not be stopped at narrow places except airy and spacious ones. The volunteers will be assigned to ensure the implementation of the SOPs.
Among the agreed SOPs are included social distancing in gatherings, marking for sitting, no-entry without masks, no use of carpet, management to provide masks at the entry points of Imambargahs, ban on handshake or hugging, besides takeaway food instead of servings.
The COVID-19 tests of Zakir (majlis reciters) should be made mandatory and only those having negative reports should be allowed to conduct Majalis. Wearing of masks should be made mandatory for Zakirs. In closed doors, the use of air conditioners should be avoided, while participants will not be allowed to touch Alam (flag), Taazia and Shabih.
Pir Noor-ul-Haq Qadri told the Ulema present in the meeting that the enemies are busy fanning sectarian bigotry in the country to cause unrest and urged them to frustrate the designs of such elements.
He said Pakistan was the only country where mosques were remained open during the peak of coronavirus pandemic. The persons trying to fan hatred on social media should be taken to the task, he added.
The federal government has asked the provincial governments to hold such meetings at their respective provincial capitals for ensuring a congenial atmosphere during the holy month of Muharram.