Two mountaineers become first Pakistanis to scale Annapurna peak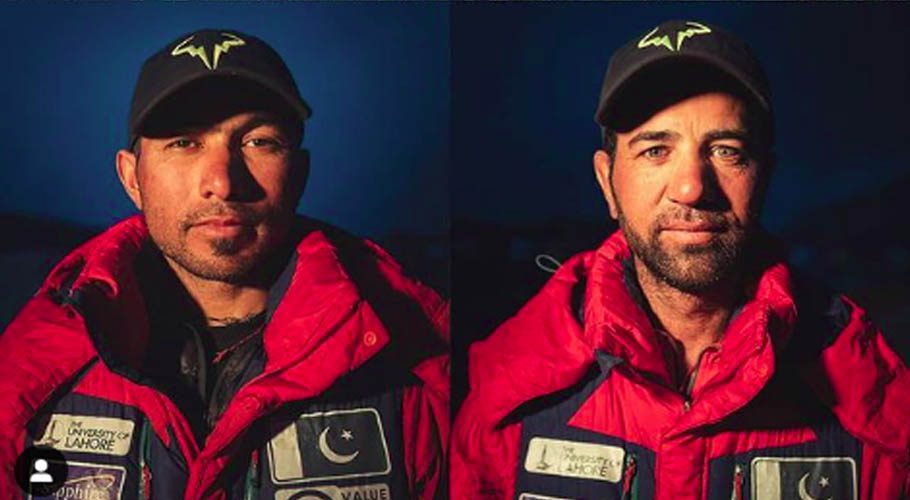 ISLAMABAD: Mountaineers Mohammad Abdul Joshi and Sirbaz Khan have became the first Pakistanis to scale the world's 10th highest peak, Mt Annapurna, in Nepal.
The four-member team left for Nepal to attempt Annapurna (8,091 metres) last month. Apart from the mountaineers, the team included manager Saad Munawar and photographer Kamran Ali of 'Kamran On Bike' fame.
Sirbaz Khan hails from Aliabad Hunza and Mohammad Abdul Joshi from Shimshal Hunza of Gilgit-Baltistan. They began the expedition on the second week of March and reached base camp on March 23. They hoisted Pakistani flag at the peak. The two were accompanied by 44 international climbers.
In a post on social media, Munawwar, the expedition manager, wrote: "GREEN FLAG RAISED AT THE SUMMIT. With the grace of ALLAH SWT, Pakistani climbers Sirbaz Khan and Abdul Joshi summited Mt Annapuma at 1:30pm on 16th April, 2021. Communicating via radio sets, both climbers thanked the nation and asked for prayers for safe return."
He said that this was not the success of the two climbers only but the whole Pakistani mountaineering community. "Time has come for our unsung heroes to get the respect, recognition and appreciation that they deserve."
He summed up his post with a heartfelt tribute for mountaineer Muhammad Ali Sadpara. who went missing on Mount K2 and was declared dead after a hectic rescue effort. "This summit is dedicated to our big brother and the best mountaineer Pakistan ever produced: Muhammad Ali Sadpara."
Sirbaz Khan, 33, has so far climbed five peaks of more than 8,000 meters, including K2, Nanga Parbat, Broad Peak in Pakistan and Manaslu and Lohtse peaks in Nepal. He has announced to climb 14 peaks above 8,000 metres.
View this post on Instagram