Two drug peddlers arrested, 13 kgs contraband seized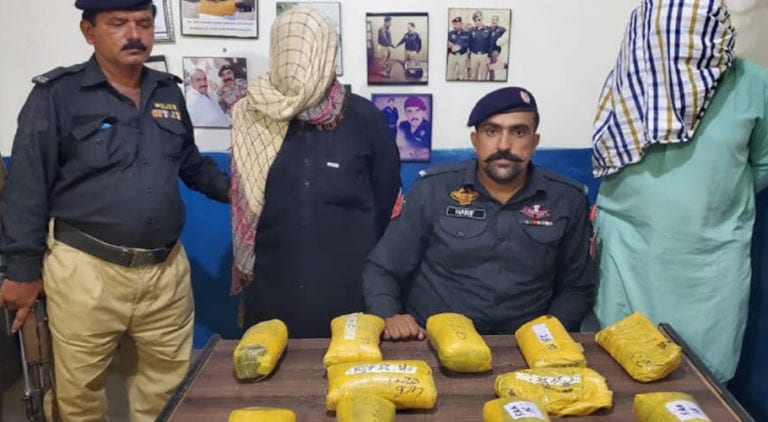 KARACHI: Police have foiled a drug smuggling attempt and seized 13 kilograms of the contraband in Karachi.
Two suspects were also arrested after police conducted an operation in Model Colony. A case has been lodged against the suspects named Saddam Khan s/o Haji Muhammad and Abdul Latif s/o Haji Rafiq who were charged under the Anti-Narcotics Act.
According to police, the suspects were attempting to peddle 'charas' drug on a motorcycle and rickshaw. The patrolling officers instructed the motorcyclist to stop for routine checking but he refused to stop and sped away on the bike.
Police arrested the motorcyclist promptly who identified the presence of his accomplice in a rickshaw. He was also arrested and the contraband was seized stashed inside a hidden compartment.
Police said that further investigation from the suspect is underway and hope that the facilitators and the ringleaders of drug smuggling gang are also arrested.