Two arrested over using ATM card of Lahore motorway rape victim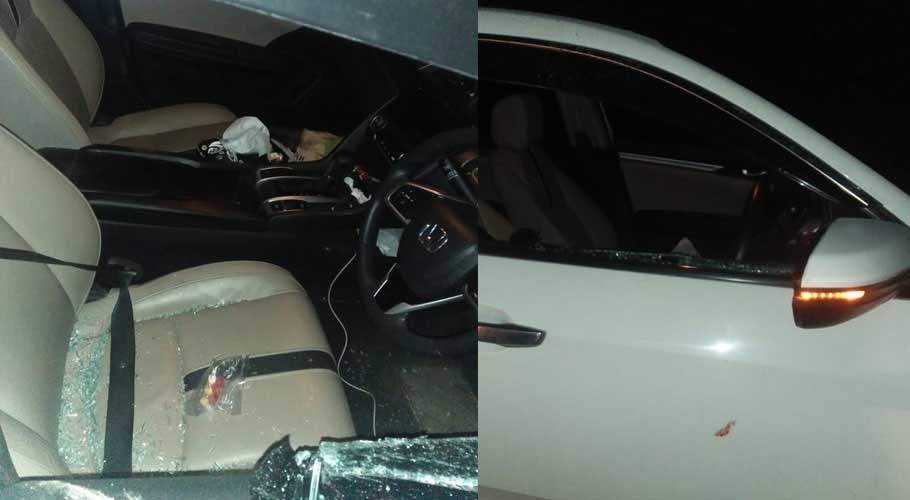 LAHORE: In a major development, the district police today (Friday) arrested two men who allegedly used ATM card of the Lahore motorway gang-rape victim.
According to details, the arrested accused had attempted to withdraw transactions from the ATM card of the gang-rape victim. Sources have informed that DNA samples of the arrested accused have been collected which are being matched with the victim woman.
The constituted committee informed that they have decided to collect DNA samples of more men from three villages located in the suburban areas of the crime scene.
Sources further informed that the investigators are likely to get some reports today of DNA samples of six suspected men that had been collected at Punjab Forensic Science Agency (PFSA).
Earlier today (Friday), police officials also found some of the valuables looted from the woman after she was gang-raped on the outskirts of Lahore.
On Thursday, an eye-witness of the Lahore motorway gang-rape incident had regretted not taking timely action when he came to know regarding the incident the next day.
Read More: Eyewitness of motorway rape regrets not taking timely action
Talking to a private news channel, the eye-witness, Khalid Masood, informed that the incident occurred on a link road connecting Lahore Motorway, adding that he witnessed the assault from a man on the link road.
"I immediately informed police on emergency 15 at 2:45 AM regarding the incident," he informed. Khalid Masood said that he was coming towards the link-road after dropping his maternal uncle when he saw a man and a woman near a vehicle.