Turkish President tosses Trump's warning letter into trash: source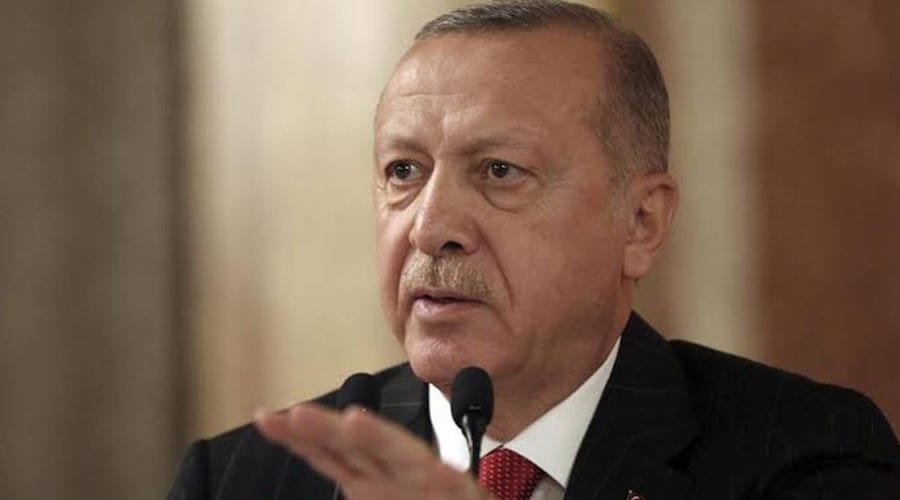 ANKARA: Turkey's President Recep Tayyip Erdogan has rejected and tossed the unusual letter into the trash that he received from US President Donald Trump warning him against a major military campaign in Syria.
A report by the BBC stated, "President Erdogan received the letter, thoroughly rejected it and put it in the bin."
Earlier, the Turkish President was warned by Donald Trump through a letter that highlighted Turkey's incursion into Syria, "Don't be a tough guy" and "Don't be a fool!"
That same day Turkey launched an offensive against Syrian Kurds with airstrikes, artillery bombardments and later forces crossing the border.
In the written to Turkish President, Trump wrote, "Let's work out a good deal. You don't want to be responsible for slaughtering thousands of people, and I don't want to be responsible for destroying the Turkish economy and I will."
Trump said, "History will look upon you favorably if you get this done the right and humane way. It will look upon you forever as the devil if good things don't happen."
Trump finished the letter by saying, "Don't be a tough guy. Don't be a fool. I will call you later."
Since the military operation launch, the Turkish offensive has killed dozens of civilians, mostly on the Kurdish side, and prompted at least 160,000 to flee their homes.