Trump to wind down White House coronavirus taskforce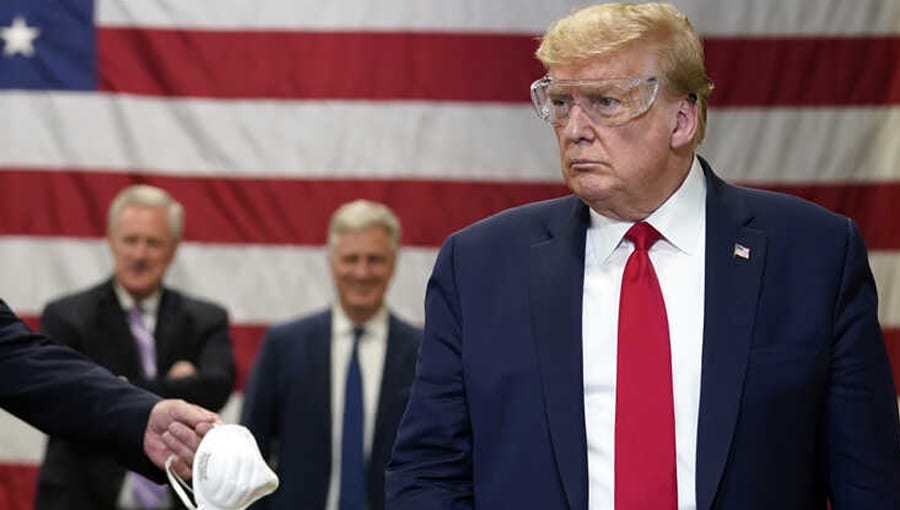 WASHINGTON: US President Donald Trump said the White House coronavirus taskforce would wind down as the country moves into a second phase of dealing with the aftermath of the outbreak.
During a visit to a factory in Phoenix, Arizona, that produces face masks, Trump told reporters, "Mike Pence and the task force have done a great job, but we're now looking at a little bit of a different form, and that form is safety and opening."
When asked if he was proclaiming "Mission Accomplished" in the fight against coronavirus, Trump said: "No, not at all. The mission accomplished is when it's over." Trump acknowledged that the health crisis is far from over but said, "we can't keep our country closed for the next five years."
The United States currently has 1.2 million confirmed coronavirus infections, more than any other country in the world, and more than 70,000 COVID-19 deaths.
The US economy has been hard hit by the coronavirus pandemic. More than 30 million Americans have filed for unemployment. White House economic adviser Kevin Hassett said that he expects the unemployment rate for April to be above 16 percent. He told a US channel that "we are looking at probably the worst unemployment rate since the Great Depression."
The world's top health authorities, including the director of the National Institute of Allergy and Infectious Diseases, Dr Anthony Fauci, have warned of the second wave of the pandemic later this year and called for prudence.
Scientists have determined that the latest strain of coronavirus is different from the one that started the pandemic in Wuhan because it has had several mutations and is spreading faster and could be more dangerous. The information is of particular importance to researchers worldwide who are trying to develop a vaccine to protect from coronavirus infections.
A European Union-led initiative raised more than $8 billion to fund efforts to develop the vaccine and other remedies for the coronavirus even though the US and China did not pledge contributions.