Trouble emerges as one more polio case recorded in KP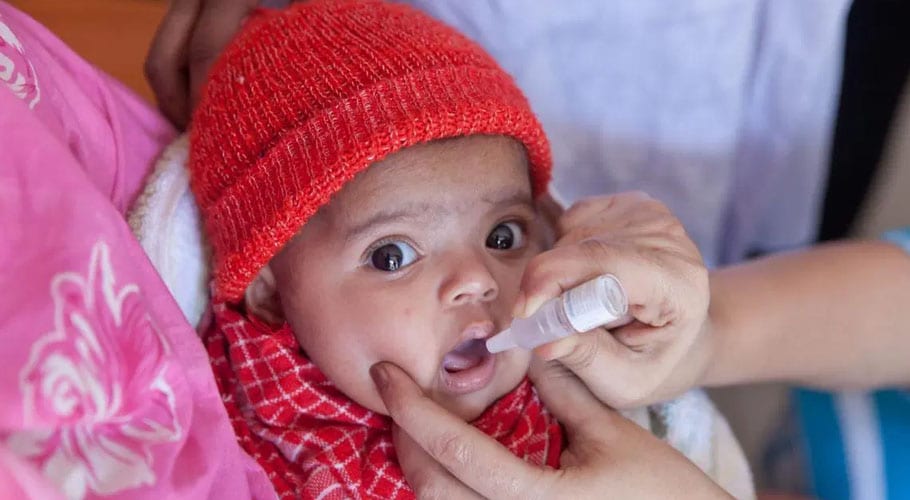 PESHAWAR: The National Institute of Health (NIH) has reported a new case of wild poliovirus (WPV) from the Lakki Marwat district of Khyber Pakhtunkhwa, taking the number of provincially registered cases to 92.
With 32 cases of polio, Lakki Marwat is the worst-performing district in terms of polio safety, with the bulk of polio cases reported from a single district in the region, officials from the Health Department said the wild poliovirus was isolated in a study.
READ MORE: Mohsin Naqvi's 24th death anniversary being observed today
The observational study of the infant from whom the virus was identified found that the family reportedly refused the child necessary immunization and did not receive any dose of essential vaccination. The family's medical background is also being investigated.
Lakki Marwat is accompanied by the district of Bannu, with 26 polio cases reported from the region, The year 2019 had seen a drastic increase in the number of polio cases documented across the province, despite the fact that the government was involved in a strong anti-polio drive.
READ ALSO: IHC to hear appointment case of two ECP members on Jan 25