TLP chief Khadim Hussain Rizvi passes away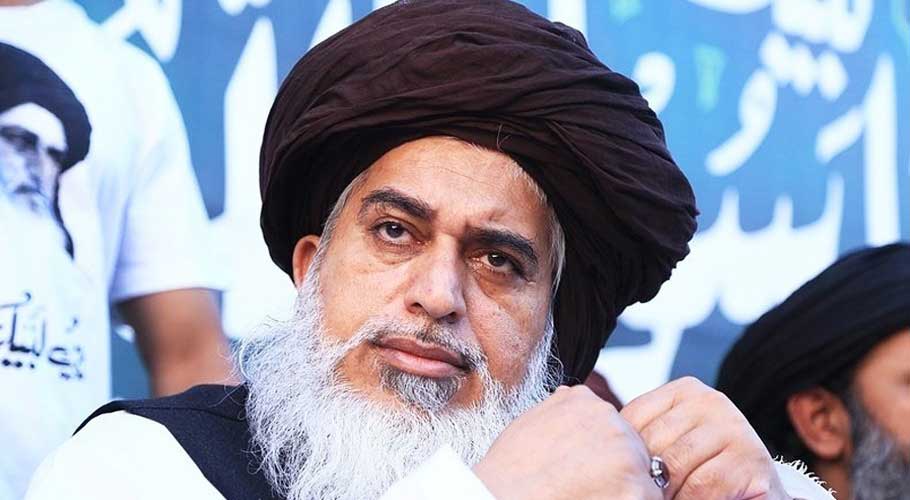 LAHORE: Renowned religious scholar and Tehreek-e-Labbaik Pakistan (TLP) chief Khadim Hussain Rizvi has passed away at the age of 54.
The firebrand cleric had been suffered from a protracted ailment. Rizvi reportedly had a high fever and was admitted to Shaikh Zayed Hospital in Lahore where he passed away. According to the hospital, Rizvi was pronounced dead on arrival at 8:48 PM on Thursday evening.
His death was also confirmed by Asif Jalali, the head of another TLP faction. Karachi MPA Mufti Qasim Bakhri confirmed the news as well and said Rizvi had been ill for a few days. Senior leader of Tehreek-i-Labbaik Ya Rasool Allah (TLYRA) Pir Aijaz Ashrafi said the timings of his funeral prayers will be announced later. 
Prime Minister Imran Khan has offered his condolences on Rizvi's passing. Minister for Religious Affairs Noorul Haq Qadri expressed grief and sorrow over the TLP chief's demise. 
On the passing of Maulana Khadim Hussain Rizvi my condolences go to his family. Inna lillahi wa inna ilayhi raji'un.

— Imran Khan (@ImranKhanPTI) November 19, 2020
Earlier on Monday, his party had ended a sit-in at the Faizabad interchange after successful negotiations with the federal government. However, Rizvi told the participants that he was unable to attend due to his health condition.
Rizvi was born in Attock district on June 22, 1966. Hee studied Hifz and Tajweed from a madressah in Jhelum for his early education and later studied from the Jamia Nizamia Rizvia in Lahore. Not much is known about his personal life but he was an employee of the Auqaf Department and delivered Friday sermons at a mosque near Data Darbar in Lahore.
Rizvi had been confined to a wheelchair since 2006 after an accident near Gujranwala. Rizvi was injured as the driver of his vehicle fell asleep while driving from Rawalpindi to Lahore. 
In 2015, he founded a political party called Tehreek-e-Labbaik Pakistan (TLP). The party came into existence after the hanging of Mumtaz Qadri, who assassinated former Governor Punjab Salman Taseer.
A few months before the 2018 elections, the party staged a 21-day sit-in at the Faizabad Interchange in Islamabad against a minor change in the oath of parliamentarians and demanded the resignation of the law minister.