TikToker Ali Khan Hyderabadi receives flak for racist comment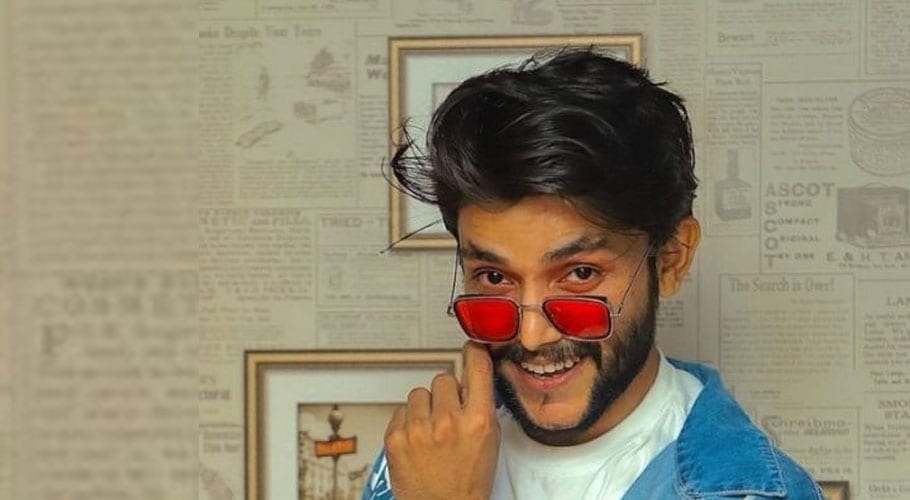 HYDERABAD: Well-known TikToker Ali Khan popularly known as 'Ali Khan Hyderabadi' is being bashed for making a racist comment during a live video. 
Ali Khan Hyderabadi made an insensitive joke during an Instagram live session where he took a jibe against a female fan over her dark complexion.
He also mocked to clean her face to appear 'clearer' as the child with him was scared of her. He also asked the girl to 'clean' her camera.
However, netizens on Twitter termed his behavior as shameful:
What a pathetic waste of sperm. A Tiktoker Ali Khan Hydrabadi invited a random fan on Instagram live and started making fun of her skin colour by calling her kali etc. Ajeeb kanjar. pic.twitter.com/JrEMG6RZ6E

— Saad Ur Rehman (@duckybhai) October 14, 2020
Why many people forget their place after getting worldy fame and repute and start dishonouring other people who might be better than them……..#Shame_on_ALI_HADRABADI
for hurting an innocent girl…… https://t.co/oBbS63i407

— ALI SHER KHAN (@AliSherKhan77) October 15, 2020
you guys make the most uneducated and disrespectful people famous on social media platforms and then complain about them being problematic 🤦🏻‍♂️ a shame https://t.co/1zx8UM0NyV

— jayden (@jydnlhr) October 15, 2020
you guys make the most uneducated and disrespectful people famous on social media platforms and then complain about them being problematic 🤦🏻‍♂️ a shame https://t.co/1zx8UM0NyV

— jayden (@jydnlhr) October 15, 2020