Tareen dismisses impression of forming forward bloc within PTI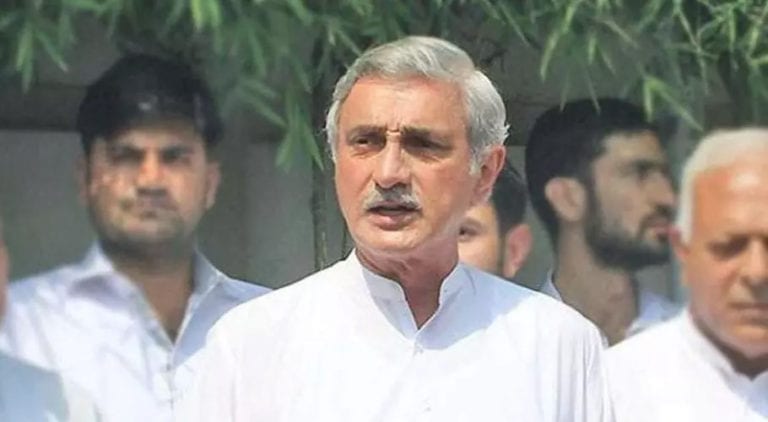 LAHORE: Jahangir Khan Tareen has dismissed the notion of forming a forward bloc in the Pakistan Tehreek-e-Insaf (PTI) and said he was still a part of the party.
Speaking to media after appearing before a session court, the PTI stalwart said the like-minded group was formed three months. He ruled out impression of forming a forward bloc to assert pressure on the government.
The PTI leader said he had submitted a complete money trail to the Federal Investigation Agency (FIA). He complained that his group is not being treated favourably by the Punjab government and demanded the provincial government stops politics of revenge against his supporters.
"The attitude of the Punjab government towards the group is inappropriate," he said, adding that that appointed a spokesperson for the group in the Punjab Assembly.
Tareen said that they will retaliate if they are harassed by the Punjab government. He said the PTI remains intact and no forward bloc has been formed. He also dismissed the impression of leaving the PTI.
A Lahore sessions court has extended the interim bail Jahangir Tareen and his son Ali Tareen in money laundering case till May 31.
Additional Sessions Judge Hamid Hussain heard the interim bail of Jahangir Tareen and Ali Tareen. The PTI leader along with his son appeared before the court.
The judge asked the FIA ​​officer about the status of the inquiry. "The investigation was ongoing and we were reviewing the record," the FIA officer replied.
The lawyer for Jahangir Tareen told the court that his clients are completely cooperating with the FIA in the investigation. AC Judge Hamid Hussain directed the FIA to complete the inquiry on the next hearing of the case and remarked no extra time would be given in this context.
The court asked the FIA officer to update about the investigation. The court was informed that the record is being reviewed and heavy transactions are being investigated.
The Judge Hamid Hussain also reviewed the inquiry report submitted to the court by the FIA. Later, the court extended the interim bail of Jahangir and Ali Tareen until May 31.