String injury to child sparks panic and protest in Lahore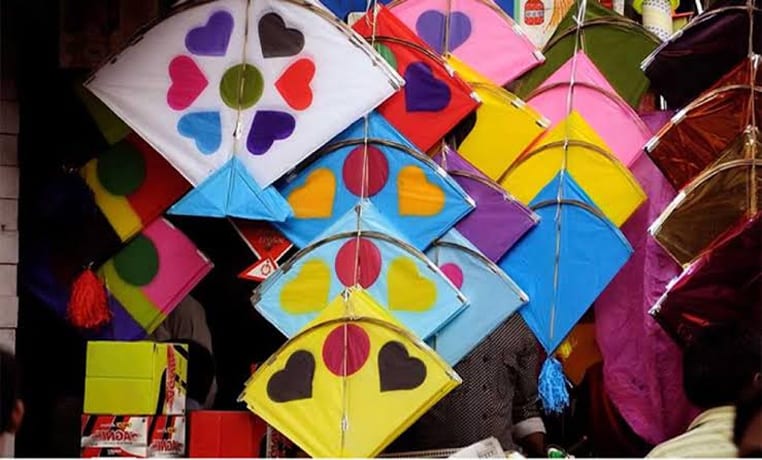 LAHORE: A seven-year-old boy suffered critical injury after a kite string slit his throat on Wahdat Colony Road on Sunday.
Abu Bakar was going to market with his father by motorcycle when he came in contact with the string and suffered an injury on his throat. He was admitted to the hospital where he was administered treatment after which his condition stabilised.
Panicked by the incident, the family members and neighbors took to the street and protested against the government for failing to control kite flying. The child's grandfather said the government had failed to control kite flying and the business of manufacturing dangerous string.
READ MORE: Surge in crime rate jeopardizes Buzdar administration's tall claims
Chief Minister Usman Buzdar took notice of the incident and sought report from the capital city police officer (CCPO). He directed police to take action against the violators of ban on kite flying.
Deputy Inspector General of Police (DIG) Ashfaq Ahmad Khan suspended Mughalpura SHO Mudassarullah Khan from service.
A case of a youngster's death due to string accident was reported in Mughalpura just a few days ago. Amir Ali was going somewhere by his motorcycle and string slit his throat near Mughalpura flyover. Critically injured, he was taken to hospital where he succumbed to wounds.
In a statement issued a few days ago, the Lahore police claimed to have arrested 468 kite flyers and registered 453 cases. DIG Operations Ashfaq Khan said police were trying their best to raise awareness among people through announcements, social media, newspapers and TV channels about the hazards of string. He also urged the public to help police check kite flying and keep their children away from it.
The youngster's death prompted Inspector General of Police Arif Nawaz to express displeasure over the police failure to crack down on the violators. He spoke to senior policemen including Lahore CCPO B.A Nasir at a meeting and directed them to come up with an effective strategy to prevent kite flying. He said the circle officers and SHOs who failed to implement kite flying laws in their respective areas would be penalised.
READ ALSO: No concrete measures in place to prevent child sexual abuse
In many instances, the SHO or DSP concerned and SPs had been suspended from service.
Last month, a 20-year-old boy died due to kite string in Sanda. Earlier, in July, a 25-year-old man was injured in a similar incident and Farhan, 28, was injured in Youhanabad in April. Two such incidents were reported in the first week of February in Factory Area.
A month earlier, a man was killed when kite string slit his throat at Harbanspura.
In a tragic incident in March 2018, a 40-year-old man was killed after a kite string slit his throat. A week before this incident, a three-year-old girl, Mahrukh, was injured when she was returning home from school at Sherakot. Her father and brother were also injured in the incident.
Many casualties took place in other parts of Punjab during the last one year or so.