Sri Lanka's 'Mrs World' quits weeks after pageant controversy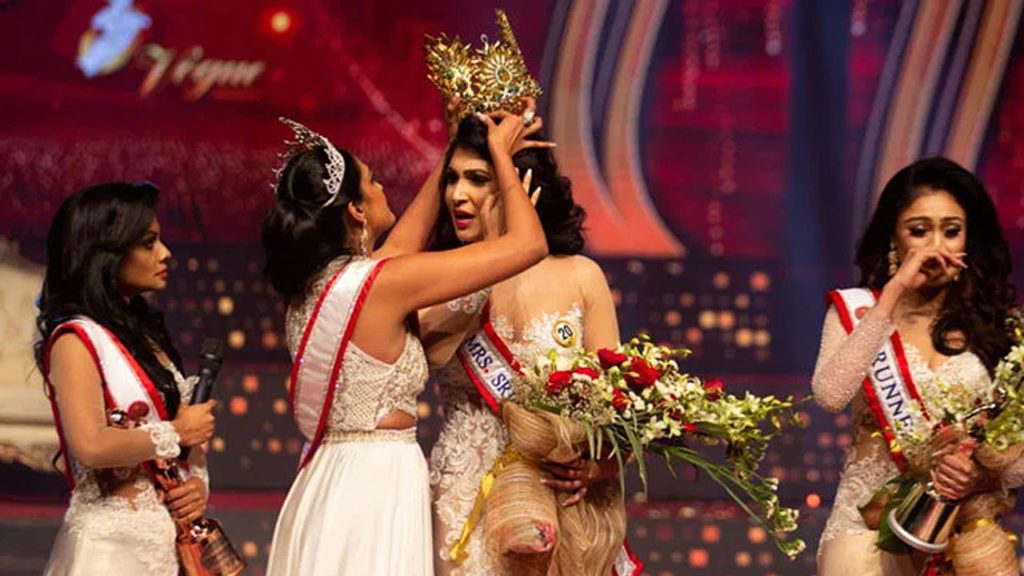 Reigning Mrs World champion, who was facing criminal charges after stripped the crown on a stage at a Sri Lankan beauty pageant, has relinquished her title.
It all started when Pushpika De Silva won the "Mrs Sri Lanka" 2021 title. At the Mrs. Sri Lanka pageant which was held at Nelumpokuna on 4th April, reigning Mrs. World and Mrs. Sri Lanka 2019 Caroline Jurie had snatched the crown from Pushpika de Silva, the winner of the Mrs. Sri Lanka beauty pageant 2020.
Soon after Pushpika de Silva won the title as Mrs. Sri Lanka 2020, Mrs. World Caroline Jurie snatched her crown claiming that Pushpika was disqualified as she was a divorcee and only a married woman could hold the title of Mrs. Sri Lanka.
Jurie had come onto the stage claiming that de Silva was divorced and therefore not eligible for the prize. To qualify for the title, contestants must be married. De Silva is estranged from her husband, but they are still legally married. The video regarding the crown being snatched by Mrs. World went viral on Social Media, Television, and many other platforms. 
Jurie won the entire Mrs World competition last year in Las Vegas but California-based Mrs World Inc. said in a statement she had now voluntarily stepped down and the 2020 crown has now gone to runner up Kate Schneider of Ireland.
Read more: Reigning 'Mrs World' arrested for stripping crown from head of 'Mrs Sri Lanka'
Jurie had faced social media calls to give up her title after being arrested with an associate Chula Padmendra, following the unruly scenes on stage. However, both have been charged with using criminal force and causing damage. They are on bail ahead of a first hearing on 28th June.