Six airports will be opened from April 20: Moeed Yousuf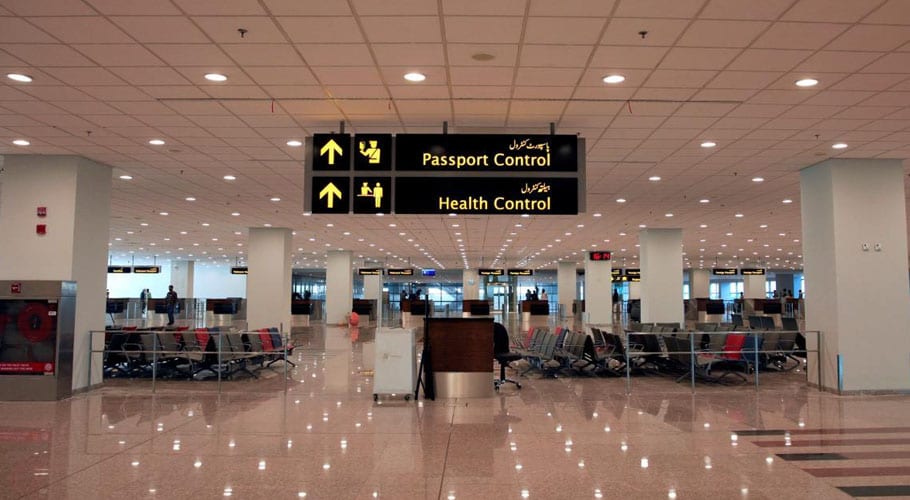 ISLAMABAD: Special Assistant to Prime Minister on National Security Division and Strategic Policy Planning Dr Moeed Yousuf on Tuesday said government has decided open six airports in the country from April 20.
Moeed Yousuf said the reopening of these airports will facilitate the Pakistani nationals returning to the country from abroad.
He said that around 2,000 stranded Pakistanis in the UAE, Saudi Arabia, Oman, Algeria and Thailand will be brought back to the country soon.
He added the concerned officials have devised a policy to bring back stranded Pakistanis. Moeed Yousuf said under the plan, priority will be given to labourers who have lost their jobs in other countries.
The Zaireen and Umrah pilgrims will get second preference and then chance will be given to release prisoners and to those Pakistanis whose visas have expired, he added.
Earlier, PIA had announced that it would operate special flights to bring back stranded Pakistanis. It further stated that those wishing to make a booking can contact PIA offices, its website and call centres.
According to the reports, a total 39,748 Pakistanis have requested to return home to Pakistan, while 1,640 Pakistanis have been repatriated through 12 special flights till date.