Sindh reports 34 more deaths, 2655 COVID-19 cases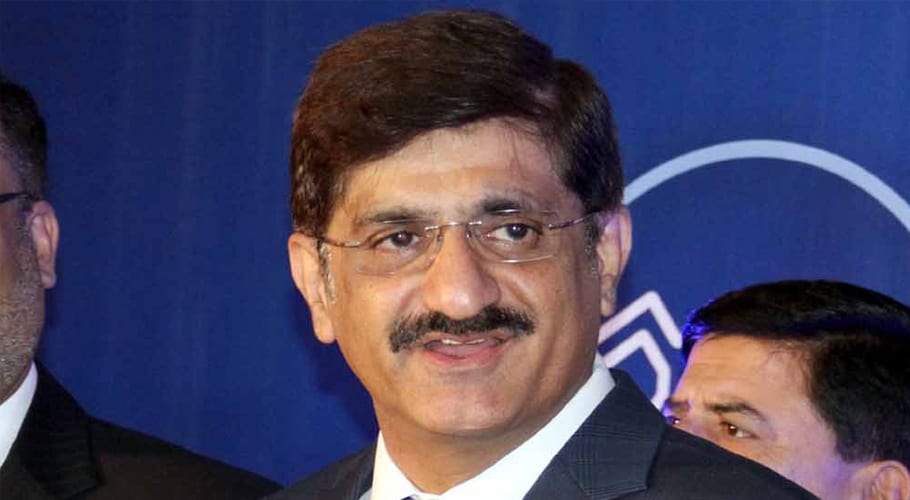 KARACHI: Sindh Chief Minister Murad Ali Shah has confirmed that provincial health officials reported 2655 coronavirus cases and 34 deaths.
Murad Ali Shah said in the past 24 hours, province conducted 9435, out of which 2655 came out positive.
He said till now, the province has conducted 453386 tests. "Sindh's COVID-19 tally has jumped to 84656," the CM added.
He said 34 people have also passed away from the novel virus in the past 24 hours.
Sindh has lost 1377 people to COVID-19, the chief minister said.
Murad Ali Shah said currently, 36455 patients are being treated for COVID-19, while 708 are in critical condition.
"102 patients are currently on ventilators," he said.
Speaking about recovery, the CM said today, 1208 patients have recovered from the virus. The total number of recoveries in Sindh has reached 46824.
According to the CM, at least 42 UCs are sensitive for the COVID-19 in Karachi's West district, including 13 in Orangi Town, nine in SITE Town, eight each in Keamari Town and Baldia Town and four in the parts of Gadap Town falling in this district.
Likewise, 42 UCs in the city's Central district have been identified as virus hotspots, with 13 in North Karachi, 11 in Liaquatabad, 10 in North Nazimabad and eight in Gulberg.
He informed 30 UCs for COVID-19 hotspots in Korangi district, including 10 UCs in Korangi Town, nine in Shah Faisal Town, seven in Landhi Town and four in the parts of Malir that fall in Korangi district.
In East district, a total of 27 UCs in two towns were declared hotspots in the health department's list, including 14 in Gulshan town and 13 in Jamshed Town, CM added.
He said only 23 UCs in two towns – including 11 UCs in Lyari Town and 12 UCs in Saddar Town were shown as COVID-19 hotspots by the health department.
At least 19 UCs in Malir district, including seven in Bin Qasim Town, five in Landhi Town, four in this district's parts of Malir Town and three in its parts of Gadap Town, were highlighted for COVID-19 hotspots.