Sindh govt begins process of freeing elderly prisoners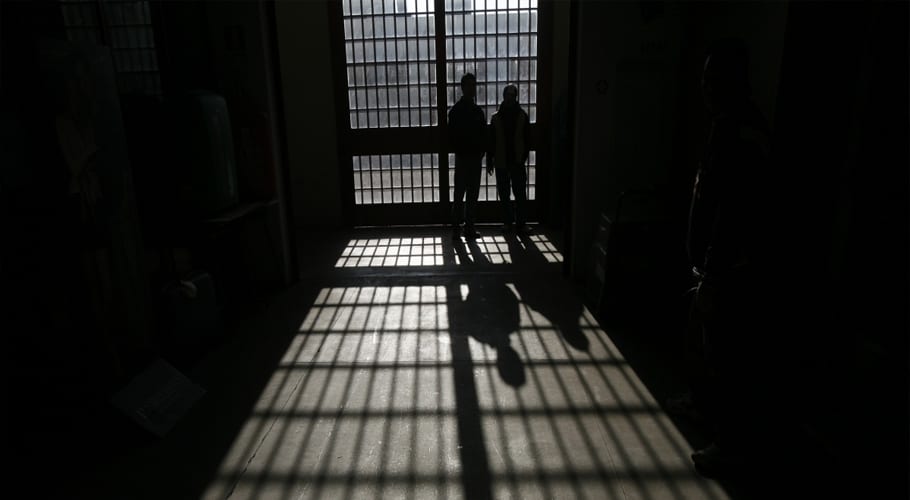 KARACHI: Sindh government on Sunday has announced to begin a process of releasing male and female convicts who reached 65 and 60 respectively, while completing half of their prison sentence.
The recent move came after the abolition of more than a century-old Prison Act of 1894 in June 2019, when the provincial cabinet endorsed the new Sindh Prison and Correction Act 2019.
READ MORE: Bilawal to inaugurate underpass on Shaheed Millat road
Sindh government's spokesman further said that the aim was to confine all prisoners to safe custody, to guarantee their fundamental rights and to rehabilitate them as law-abiding citizens.
The provincial government has also decided to release those convicts who suffer from career-threatening diseases and require immediate treatment under a newly enforced prison law.
Sindh government's spokesman said there was a considerable need to replace the punitive law of 1894 and the prison system with one that could contribute to preserving and safeguarding a just, stable and healthy society by imposing court sentences.
READ ALSO: Mazari reminds Trudeau about Indian oppression in Kashmir
Previously, the provincial government had transferred the case of more than half a dozen prisoners who had been found sick and needed immediate treatment. In the coming weeks, they were expected to be released from prisons, Spokesman added.