Sindh cabinet approves removal of IGP Kaleem Imam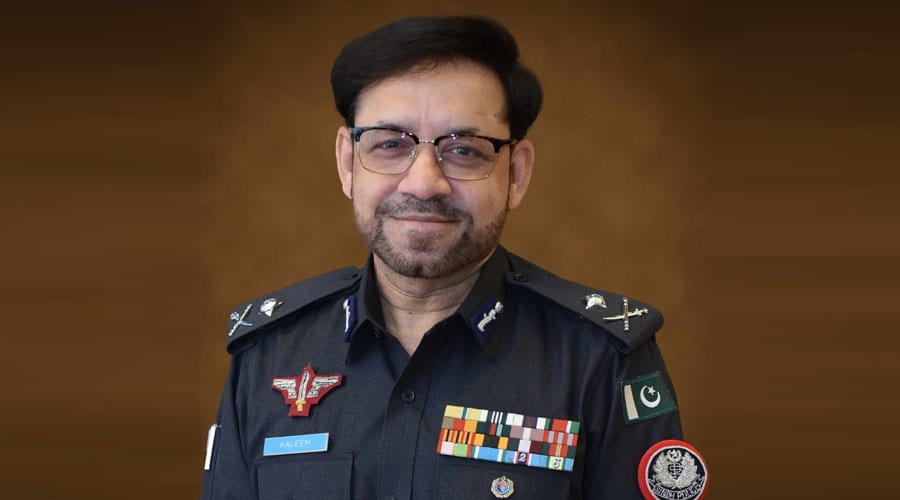 KARACHI: The Sindh cabinet on Wednesday approved to surrender the services of Inspector General of Police (IGP) Dr Syed Kaleem Imam to the centre over satisfactory performance. 
Chief Minister Murad Ali Shah presided over the meeting to send the incumbent police chief packing. The cabinet meeting was called over single point agenda to secure a mandatory before the removal.
The provincial government is likely to bring back stauch loyal Ghulam Qadir Thebo to the top post. The names of Mushtaq Mahar and Kamran Afzal were also considered for the position.
The government was compelled to surrender the services of the IGP Kaleem Imam over his non-compliance on directives from the Chief Minister's House and frequent absence in key meetings. Kaleem Imam was appointed as IGP Sindh in September 2018.
The federal government has moved in to prevent the transfer of the inspector general police in Sindh. Prime Minister Imran Khan has called Governor Sindh Imran Ismail to hold discussions with all relevant stakeholders over the matter.
Earlier, Sindh minister Saeed Ghani claimed several unlawful acts took place during the tenure of Kaleem as IG Sindh, including kidnappings, fake encounters and wrongful arrests.
He said that the IGP Sindh gave irresponsible statements on several occasions. He added that law and order particularly in Karachi has deteriorated under his tenure.
Leader of Opposition in Sindh Assembly Firdous Shamim Naqvi said that the due process should be followed in removing the IGP. He said that the names are proposed by the Centre and not the provincial government.
The PTI leader said they will not allow to make the police force subservient to the provincial government. He said their apprehensions that the PPP government want to use the police against political opponents have been proven true. PTI leader Haleem Adil Shaikh has they will not allow the Sindh government to dismiss the IGP at any cost.