Shehbaz Sharif barred from boarding Doha-bound flight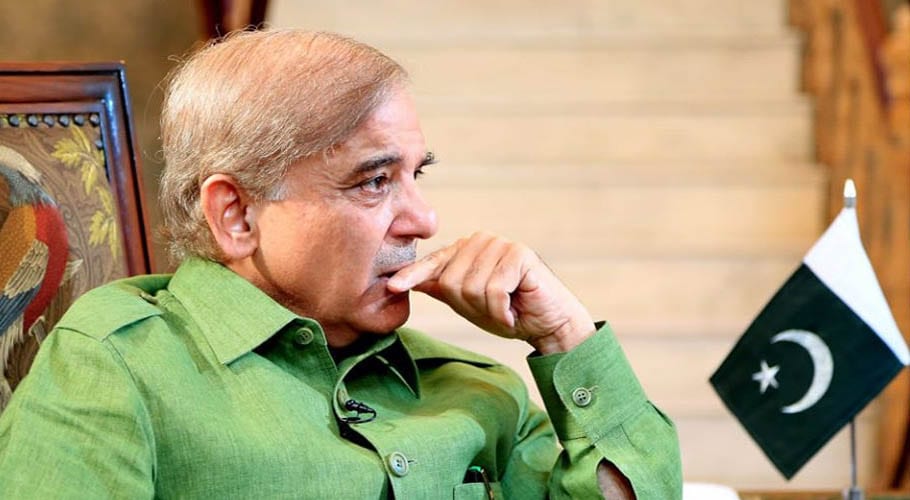 LAHORE: Pakistan Muslim League-Nawaz (PML-N) President Shehbaz Sharif was barred from boarding a Doha-bound flight on Saturday and was offloaded from the aircraft.
The PML-N leader was granted "one time" permission to fly abroad on medical grounds by the Lahore High Court and was set to depart for Qatar where he was expected to fly to London.
Shehbaz was scheduled to leave for Doha from the Lahore airport today onboard a foreign airline. After spending some days in quarantine, he was had planned to fly to London where he was to consult his doctors.
Shehbaz was even issued a boarding card by the foreign airline. However, when he arrived at the immigration counter, he was barred from boarding the plane. He informed the officials about the court for his one-time travel permit.
The immigration officials said the system has not been updated and Shehbaz Sharif name in still on the no-fly list and hence he cannot leave the country. The officials then gave him the offload form after which he left the airport
Several PML-N leaders including Ataullah Tarar, Uzma Bukhari and Marriyum Aurangzeb went to the airport to see off Shehbaz. The LHC had allowed Shehbaz to go abroad on medical grounds from May 8 to July 3.
PML-N spokesperson Marriyum Aurangzeb condemned the move after Shehbaz was denied permission to fly abroad.  She alleged that Shehbaz was held back at the behest of Prime Minister Imran Khan and SAPM Shahzad Akbar.
The spokesperson said said restraining him from travelling abroad is in contempt of court, adding that the claim regarding the system not being updated is false. She added that the Federal Investigation Agency (FIA) is committing contempt of court on Imran Khan's behest.
Aurangzeb said her party has all legal options to visit and the PML-N will approach the courts soon as the consultation process with the legal experts is held.
"The government has come down to outright mean manoeuvres, but this does not make any difference to Shehbaz Sharif," she said.  "You committed a gross contempt of court by disallowing Shehbaz Sharif from leaving the country despite him carrying all legal documents."
She said Shehbaz will soon fly abroad in a day or two, adding that the government is victimising the PML-N and other opposition parties.
PML-N's Attaullah Tarar also spoke to the media and lashed out at the government. He said Zulfi Bukhari's name was struck off from the blacklist, while the ECL did not have Shehbaz Sharif's name removed.
Minister for Information and Broadcasting Fawad Chaudhry had voiced the government's resolve to "seek all legal avenues against the decision".
In a tweet, he termed it the mockery of the law to let Shehbaz leave as he is involved in money-laundering of billions of rupees of the nation's money.