SHC seeks reply on case against mask hoarders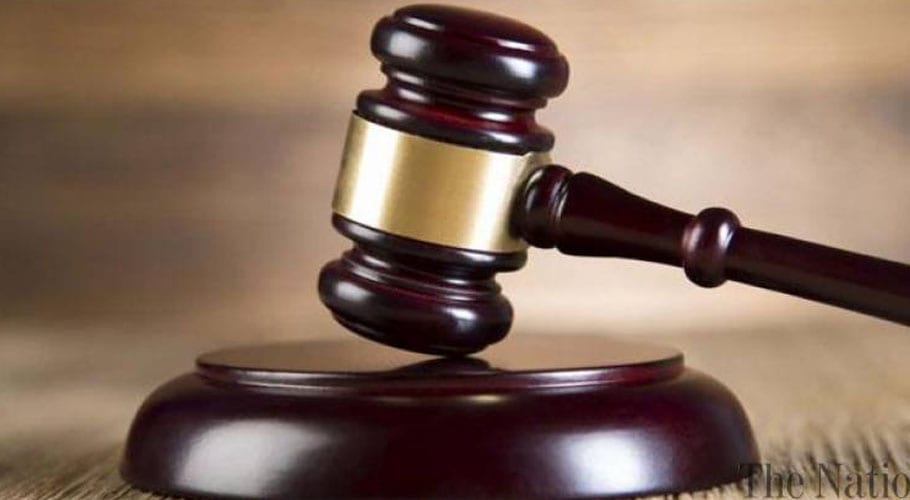 KARACHI: Sindh High Court on Monday heard a petition seeking public awareness campaign on coronavirus outbreak and crackdown against hoarders of face masks.
 The court bench issued notice to the government of Sindh and provincial health authorities and called upon reply on 6 March. The petitioner asked a public awareness drive in the province over the coronavirus by the government and other concerned departments.
The petitioner requested for stern action against those involved in the hoarding of surgical masks. The bench argued that concerned authorities should take the matter seriously as the coronavirus disease claimed several lives across the globe. The bench adjourned the hearing till March 06.
It is worth to mention here, Pakistan Rangers Sindh on 29 February had conducted a targeted raid in Karachi's Shahrah-e-Faisal and arrested two suspects involved in the hoarding of 74,000 surgical masks.
Rangers' spokesman said on an intelligence report, the paramilitary force conducted a raid at PECHS area and apprehended an owner of a car showroom who was involved in the illegal practice amid the fear of coronavirus in public.
It further said the rangers on the hint of accused Mohammad Usman sized 74,000 surgical masks and 200 infusion water drips from a house in Gulshan-e-Iqbal 13-D.
The accused had purchased a large quantity of the masks in partnership with a car showroom owner Muzammil, the spokesman added. He further informed the accused was selling the masks at the OLX at an inflated price.
The rangers' soldiers also carried out a raid at the Water Pump area and arrested a shopkeeper for hoarding face masks. The officials said Rangers recovered a large quantity of the masks, which were being sold by the suspect at 1650 rupees per packet.
READ MORE: Face masks, protective equipment prices hike in Karachi