Shahid Khaqan receives parole on humanitarian grounds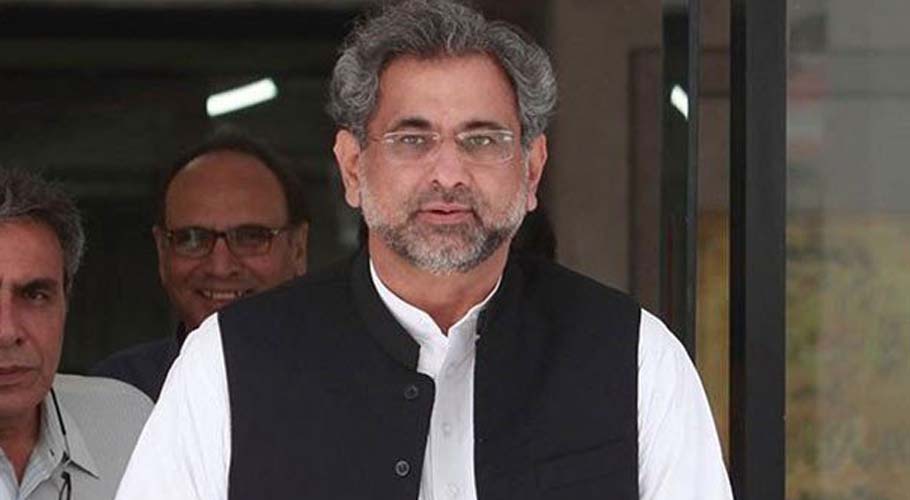 ISLAMABAD: An accountability court on Monday ordered to release former prime minister Shahid Khaqan Abbasi on parole to participate in funeral prayers of his uncle.
The accountability court Islamabad heard the petition filed by the sister of Shahid Khaqan Abbassi, Sadia Abbasi, for his release on the parole to participate in his uncle's funeral prayers.
The petition prayed to the court that today in evening funeral prayers of an uncle of Khaqan Abbasi would be held if the court allows his release on parole then the family could delay the funeral prayers.
While opposing the petition, the National Accountability Bureau (NAB) prosecutor said that the matter did not relate to the court's concern as the former premier was in the NAB custody and the anti-corruption body can deal the matter.
On which, Sadia Abbasi said that when she visited the NAB office in morning they responded that the court can decide the matter while Judge Muhammad Bashir said that we had summoned the investigative officer of the case to know what he had to say on the issue.
Later after hearing both sides of arguments the court announced the verdict and allowed Shahid Khaqan Abbasi conditionally to participate in his uncle's funeral prayers.
Abbasi is held responsible for an ongoing investigation into the illegal award of the LNG contract with Qatar which caused big loss to the national funds.