Senate polls: Video of Ali Haider Musa Gillani allegedly buying votes comes to light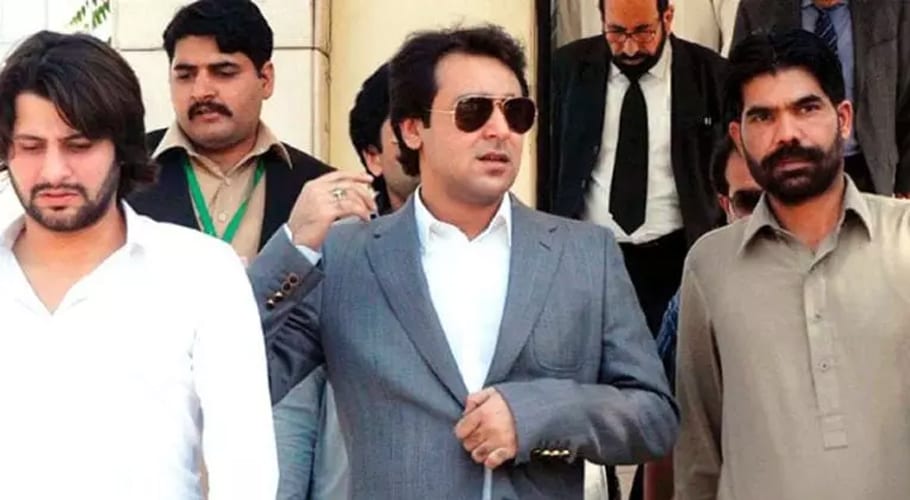 ISLAMABAD: A video of Ali Haider Musa Gillani the son of the Pakistan Democratic Movement's (PDM) candidate for Senate elections Syed Yousuf Raza Gilani, allegedly buying votes came to light on Tuesday.
The video shows a PPP leader Ali Haider Musa Gillani asking the ruling Pakistan Tehreek-e-Insaf (PTI) MNA to "sell his vote". Ali Haider Gillani was also telling the PTI lawmaker how to waste his Senate vote.
Sources said that the video of Ali Musa Gilani buying votes was made last week. It should be noted that Yousuf Raza Gilani is the joint candidate of PDM in the National Assembly. 
While reacting to the video Special Assistant to the Prime Minister (SAPM) on Political Communication Dr Shahbaz Gill said, The Election Commission should take action after the video of Yousuf Raza Gilani's son buying votes came to light.
Gill said, "Yousuf Raza Gilani has no moral justification left to contest the elections. He should immediately withdraw from the elections," he added.
یوسف رضا گیلانی کے بیٹے کی ووٹ خریدتے ہوئے وڈیو سامنے آنے کے بعد الیکشن کمیشن کو ایکشن لینا چاہئیے۔ یوسف رضا گیلانی کے پاس اب کوئی اخلاقی جواز نہیں بچتا الیکشن لڑنے کا۔انہیں فوری طور پر انتخاب سے الگ ہو جانا چاہئیے۔ایسا چور خاندان جس میں بڑوں سے لے کر بچے تک چوری کرنے میں ماہر

— Dr. Shahbaz GiLL (@SHABAZGIL) March 2, 2021
The political temperature is on its top in the country as the Senate elections loom nearer and nearer. However, this time things have become more multifaceted, with allegations of horse-trading and the anxious failing approach of the ruling party to implement a 'show of hands' in Senate polls scheduled for March 3.
A very interesting and close contest is expected between and Opposition Yousaf Raza Gilani and PTI's Dr Abdul Hafeez Shaikh in the polls despite the ruling coalition will have its upper hand in the contest because of having its thin majority in the National Assembly. 
This contest will remain tough for the ruling party as the Senate election will be held through secret balloting. As many as 172 votes are required to be obtained from 342 MNAs to secure Senate general seat from Islamabad.
By having a look at the party strength in National Assembly, PTI and its allies have a total of 178 seats there while all Opposition parties including four independent lawmakers in the house have a total strength of 161.